92% Off Shag Carpets Were $330 | Now $60 & Free Shipping @ Shop.ca *HOT*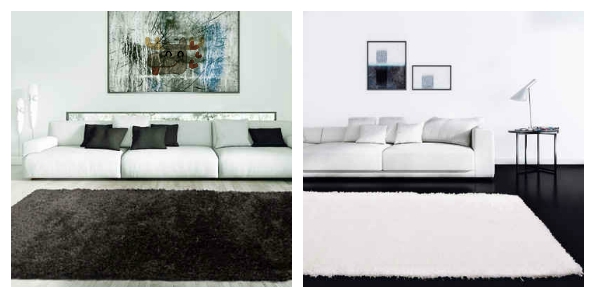 Shop.ca is offering a sweet 70% off a selection of eCarpetGallery Uptown Shag rugs that measure 3'10" by 5'7". These carpets were $330, but are now on sale for $100 each. Use our exclusive coupon code MOOSE40OFF100AUGUST for an extra $40 off your order bringing your new shag rug down to just $60 with free shipping. In total, these carpets are 92% off their original price!
I linked to the black carpet above, but there are several other colours to choose from: champagne, polar white, and ivory. Each carpet is the same price after discount, thus you merely need to pick out that one that suits your own home decor.
I never realized how much I love carpeting until I moved into an apartment with nothing but synthetic hardwood flooring. Suddenly, my feet were cold and socks became mandatory. The cat also head-dived into the walls in many an attempt to gain traction when we first moved in. Needless to say, he appreciates the odd carpet in the house as well.
It is difficult to price compare carpets as the same brand is not sold at many places. However, these rugs cost $174.66 each at the manufacturer's (eCarpetGallery) own website. I also decided to compare prices for shag carpets around the same size. Sears Canada has a selection of not-very-plush shag carpets for $129.97 (same approximate size).
When comparing shaggier rugs, I ran across the same looking carpet at SelectRugs priced between $215 and $285. For a quality shag rug (deep and dense), I could not find this size of rug for anywhere under $200. The thinner ones cost $125 and up but none of them were anywhere near the $60 range.
I am pretty excited about this offer! Rugs can be used in practically any room of the house like a child's bedroom, living room, front entry, and more. They tend to be rather expensive so are often an afterthought when it comes to home decor. With this sale, you can pick up a few rugs (place separate orders) for the home and pay a fraction of the regular retail price.
These eCarpetGallery Uptown Shag rugs looks pretty sweet: I might just end up buying one for beside my bed so I can step out onto something soft in the morning.
(Expiry: Unknown)