80% Off JanSport 15" Laptop Sleeve - Now $5 & Free Shipping @ The Last Hunt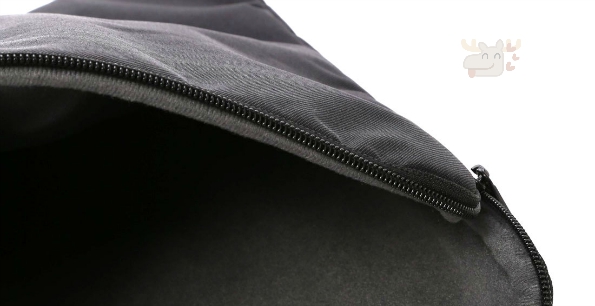 I found a sweet little deal on a basic laptop sleeve from outdoorsy brand Jansport. The JanSport 15" Laptop Sleeve is on sale from $24.99 down to just $4.99. Use The Last Hunt coupon code HUZZAH to receive totally free shipping on your order.
Protect your laptop with this Jansport laptop sleeve that fits 15" laptops. The sleeve is currently available in black and one size fits all 15" laptops. The sleeve offers protection with a plush-lined zipper compartment where your computer can nestle comfortably. The pouch zips up on the one end as this vertical orientation optimized fit and accessibility in all JanSport backpacks.
The lightweight sleeve is made of 600 denier polyester for a tight weave that enhances durability. You can expect the same sort of durability out of your new laptop sleeve as you currently enjoy with your JanSport backpack. For $5, you really cannot go wrong with this sleeve from the popular brand JanSport. It is inexpensive, made of good quality materials, and comes from a well-known and well-loved brand.
Now, I mention JanSport backpacks so I wanted to tell you about a deal on one of those too. This JanSport Baughman Backpack was $69.99; this back pack is now on sale for $37.99. Also, this JanSport All Purpose Backpack was $54.99 and is now just $29.99. Both of these are great options if you need a backpack to stick your computer sleeve in that is holding your 15" laptop. There are plenty more JanSport backpacks on sale right now but sizes, colours, and numbers are limited as is to be expected.
While I could not find the laptop sleeve many other places, Jansport does sell their own sleeve for $20 USD so there is no doubt that this is a fantastic little deal. Protect one of your most expensive possessions and do so for only a few dollars. As The Last Hunt usually charges shipping on orders up to $200, this coupon code for free shipping is a rare beauty you should use while it lasts.
(Expiry: 14th September 2015)