78% Off - Women Silks Socks Were $7 | Now $1.57 & Free Shipping @ Hudson's Bay (EXPIRED)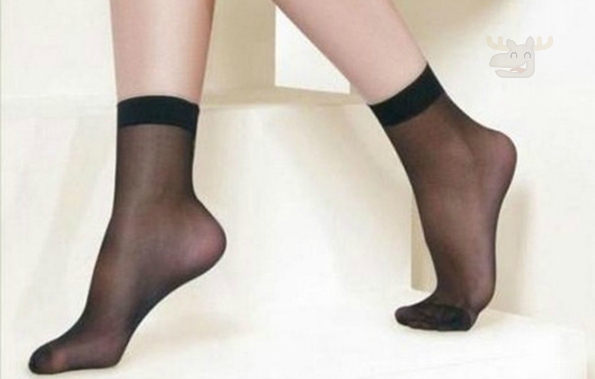 Stock up on ankle-length and crew-length women's socks in this fantastic clearance sale at Hudson's Bay Canada. Each pair of Silks socks was $7 and is now on sale for just $1.57. In addition, you will receive free shipping on any order with the coupon code SHIP.
I have individually linked to all the socks included in this sale below as I could not get a link that included all of them. I have three pairs of ankle socks for you, one pair of quarter socks, and two pairs of crew socks. First, the Luxury Blend Lurex Welt Anklet by Silks are a pair of socks with a light dot pattern on a standard black sock. They make a good pair of socks to wear to work.
Next, Luxury Blend Stripes Low Cut  sock comes in three different colours so you can mix and match pairs of socks to get the largest variety in your drawer. Like the bigger stripes pattern, the Luxury Blend Stripes Anklet has smaller stripes and comes in three different colours. I like the finer stripe better than the thicker stripe.
Dots are like my favourite pattern in the world, so I would buy a pair of each colour in the Luxury Blend Dot Layered Quarter. White/black and black/white are my favourite colours as the white with off white dots really doesn't show up very well.
If you prefer your socks a bit higher up on your leg, then purchase a few pairs of the crew sock from Silks. The Luxury Blend Ribbed Crew Socks are on sale from $7 down to $1.57 like the others. That link will lead you to a solid pair of socks, but you can pick up a more colourful pair or two as there are also Luxury Blend Striped Crew Socks on sale from Silks.
Given the FANTASTIC price for these socks combined with Hudson's Bay free shipping promo, now is the time to load your drawer full of socks just in time for closed toed shoes this autumn. If I counted correctly, then you could buy 13 pairs of socks and not duplicate the same colour combo between the six different styles.
(Expiry: Unknown)