80% Off Nexxtech 128GB USB Flash Drive Only $30 & Free Shipping @ The Source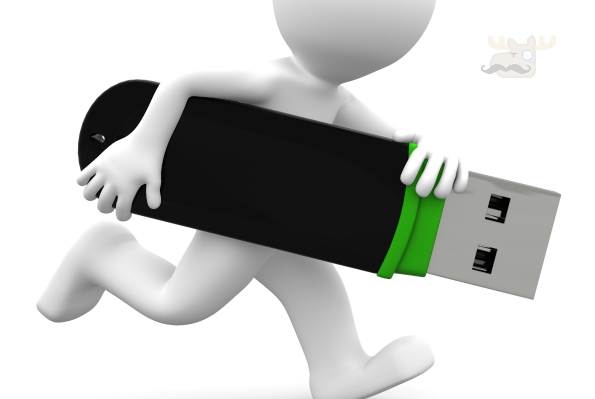 **BUMP: $5 price drop makes this deal even better**
The Source Canada is clearing out a selection of Nexxtech 128GB USB 2.0 Thumb Drives. Originally $150, the flash drive is now only $29.99 making it the cheapest 128GB flash drive that I can find. Receive free shipping to your home on this order as it is over $25.
When you need digital storage space but do not want to pay out the nose for it, then this is the kind of deal you want to find. Let us do a little price comparing of the CHEAPEST 128GB flash drives at other online retailers - regardless of brand:
$39.97 + Shipping @ Tiger Direct Canada
$41.99 @ Amazon Canada
$39.99 + $2.99 shipping @ Newegg Canada
$54.98 @ Walmart Canada
$49.92 @ Staples Canada
Essentially... you are going to pay at least an extra $5 $10 before shipping anywhere else, and more likely $7 $12 more than The Source's price just to receive free shipping. On an item that is only $30, that extra $7 $12 is fairly substantial.
This is not quite as good of a deal as those little 16GB flash drives were (sold out). If you calculate it out, 128 / 16 = 8, then 8 x $3.99 = $31.92. Essentially, eight of those small 16GB flash drives will equal one 128GB flash drive. If you purchased eight of the smaller flash drives, your cost would be $31.92, which is $3 cheaper. This is actually now the better deal. 

However, sometimes you need a larger flash drive (and that deal is sold out). Transporting a lot of DSLR quality images, storing videos, creating a backup of your entire computer, and other things take a lot of space. I have a friend who backs his computer up to a 128GB flash drive. This is something you just cannot do with eight 16GB flash drives.
One reviewer said:
Good price, good capacity, good product - I'm tempted to buy another one just to have a backup.
Another reviewer said:
The 128 gb thumb drive is great for storage and very mobility. Recommend for anyone on the go. 2.0 is good but a upgrade 3.0 would be nice.
I have to admit, I too like the idea of a 3.0 flash drive. However, none of the ports on my computer are 3.0: they are all 2.0. It sort of defeats the purpose of that extra burst of transfer speed if your computer does not even have the ports to accommodate it. Then, your 3.0 becomes backward compatible to 2.0 and you might as well have just saved a few extra dollars and bought the 2.0 in the first place.
(Expiry: 7th September 2015)