72% Off! Lolë Camden Jacket Was $180 Now $50 & Free Shipping @ Live Out There Canada *BUMP* (EXPIRED)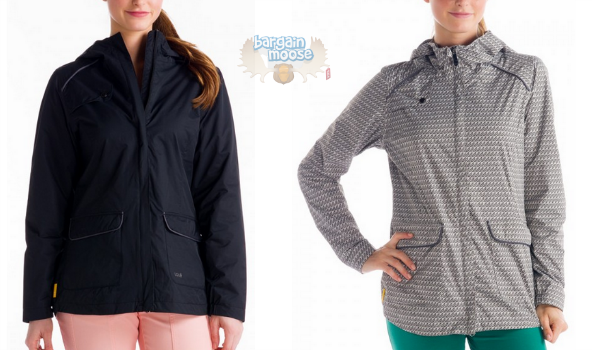 *We're bumping this post to let you in on this deal at Live Out There, while it is on for the next seven hours for an even better price now of $50.* Rain, rain, you want a piece of me? Bring it on! Live Out There has discounted the Lolë Camden rain jacket today and it is a great deal. This jacket was $180 but is now only $49.99. Free shipping with no minimum is included in all orders @ Live Out There.
If you need a new rain jacket for spring, you may be in luck. The ladies Lolë Camden jacket is on deep discount today. Lole makes quality active wear that I would say is in the same league as Lululemon This jacket is a sporty number with a full zip, attached hood and flap pockets. The material is made out of waterproof nylon twill and the rain should roll right off.
The Last Hunt has the Camden jacket available for $98.99 in both pink and grey. Over at Lole it is out of stock. A few other places had this jacket, but are now out of stock. This appears to be from the spring 2014 line according to The Last Hunt, so it is possible they have been cleared out everywhere else.
There is only one review on this jacket, and the reviewer gave it 3 out of 5 stars. Despite the average rating, the reviewer seems to like the overall jacket. Her issue seems to be that the jacket is cut slim.

I would recommend consulting the sizing guide carefully when you order to ensure you get the right fit. This is a steal of a deal, grab yours now while they still have your size before they sell out.
I always manage to buy a new rain jacket for my daughter for spring, but never for myself. I usually make do with a trench coat or another light jacket without a hood. She always asks me to pull up my hood to stay dry too. I never have one for rain and end up with a soaked head. Perhaps I should take her advice and keep myself dry too.
(Expiry: Unknown)