70% Off Ambler Road Trip Cap Was $34 | Now $10 & Free Shipping @ Live Out There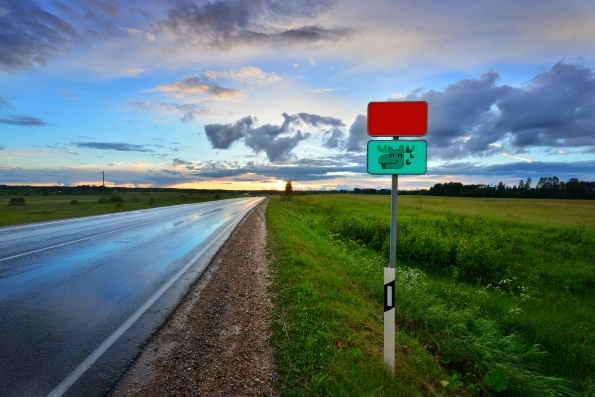 A good ball cap is always a pleasure to have in your collection. This Ambler Road Trip cap is a low profile take on the trucker's cap that features original artwork on the front and an organic cotton brim. Originally $33.99, the cap is now on sale for $10.20 with free shipping.
This cap is perfect for your next Canadian road trip, a day out hiking, or just your daily running around and work. The back of the cap features a snap-back closure for adjusting to fit your head. While the brim is made of organic cotton, the graphic is on a polyester base with the rest of the cap made of mesh. Mesh is very breathable and great for long days in the hot sun.
The hat features original artwork on the front. The unique artwork is perfectly suited for a road trip across Canada, or for a day on the trails. The adjustable snap-back closure will keep this cap comfy on your head all day long.
This is a truly Canadian hat when you look at the graphic. We have log cabins, polar bears, spruce trees, mountains, waterfalls, deer, and Inuksuks. If there is a hat that is more Canadian, then I do not know of it! Show your love for your country in this plum-coloured trucker hat.  I think the graphic is gorgeous and the price really great. I found the same hat at Ambler for $34 and also found out that the hat is made in Canada so you are supporting Canadian manufacturing as well.
One size fits all heads so pick up a cap for a friend or for a family member. I do not wear caps myself, but my father always wears one when he is working. In a summer, he can go through a couple caps so a new cap is always welcome. I am not sure if this is his style, but for the price I am willing to take the chance.
These deals usually sell out quickly at Live Out There, so order soon.
(Expiry: Unknown)