(60% off) Minions Caps for only $7.98 with Free Shipping @ The Children's Place Canada!!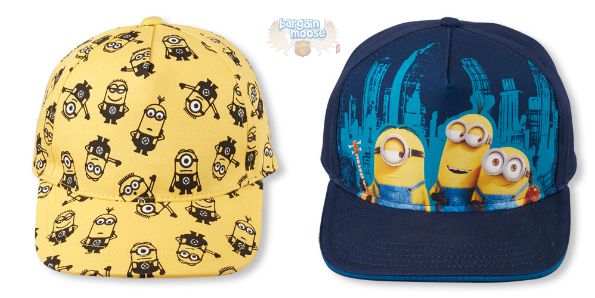 For the last few days, the offers at The Children's Place online store have been absolutely fantastic. With up to 80% off in their summer sale, an extra 20% coupon (5CB7FY20) PLUS completely free shipping on every order, the bargains are rife. Today, I wanted to highlight a kids' clothing accessory featuring some characters which are incredibly popular right now - MINIONS!! The Minions are everywhere, including on these kids hats - they've been reduced from $19.95 to only $7.98 with free shipping!
To get the Minions caps for $7.98 with free shipping, just make sure that you use the coupon code 5CB7FY20 when checking out. There are two designs to choose from, as you can see in the image above. There is the blue design here and the yellow design here.
In terms of a price comparison, I did find a very similar Minions Cap for $12.95 from PartyCity.ca, but then shipping was on top of that.
I have two young girls, as many of the Moosers who regularly read my posts, will know (they're aged 2 and 5). During this summer, my sister actually bought them their first baseball caps -matching Frozen caps that say, "sisters forever." They're actually super cute, when I see the two girls in their matching hats. I am 100% sure that they'd love these Minions caps too!
The older girl recently watched Despicable Me 2,but we haven't quite gotten round to going to the cinema to see the Minions movie yet. We DO plan on attending! How about you? Have you seen it?
More to the point, did you see the images of the massive inflatable Minion that got lose on the highway in Dublin? Check it out here.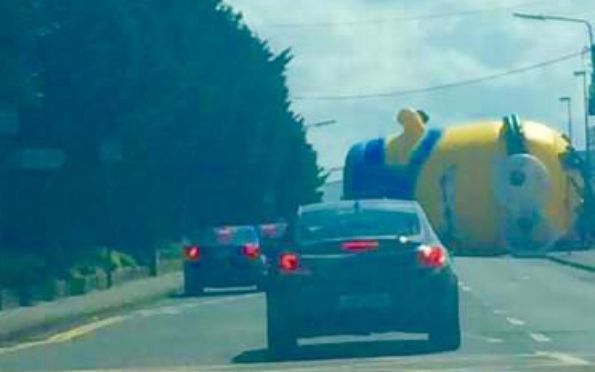 (Expires: unknown)