50% Off Reversible & Web Toques Now $15 & Free Shipping @ Live Out There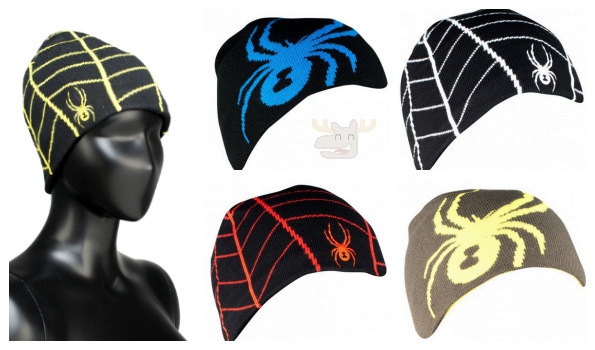 It suddenly got hold and I suddenly have the urge to bundle up both inside the house and when I go outside. The Spyder Reversible Innsbruck Hat and the Spyder Web Hat are both on sale from $29.99 down to just $15 each with free shipping.
The reversible hat is my favourite option because it comes in a plethora of colour options and it is reversible. It is like having two hats in one: if you get tired of the one side then just flip it over for an entirely new look. There are three different base colours: grey, red, or black. Then the black base colour has four different graphic colour choices: orange, green, blue, or white. I think the vibrant blue on the black is my favourite combo.
The Web Hat actually has a nicer graphic in my opinion. The black base colour then has four different colour graphics to choose from: yellow, orange, red, or white. I am voting yellow in this cap because the contrast is pretty nice.
These are labelled 'mens' toques but they will work for teenage boys, teenage girls, and women as well. Hats are really not gender bias because we all have about the same shaped cranium. The only thing that matters is size: you would not want to give one of these to a small child with a smaller head. These are adult-sized.
I know that the temperature might be great where you are at right now but WINTER IS COMING. I suggest picking up your winter gear sooner rather than waiting for prices to rise and stock to drop as everyone makes a run on warm clothing and accessories.
With free shipping and 50% off the original price of these toques, I think this is a great little deal. While i would recommend these for stocking stuffers, your family may want their ears protected long before Christmas!
(Expiry: unknown)