$40 to $50 Off Kindle Paperwhite 6" eReader with Light & Wi-fi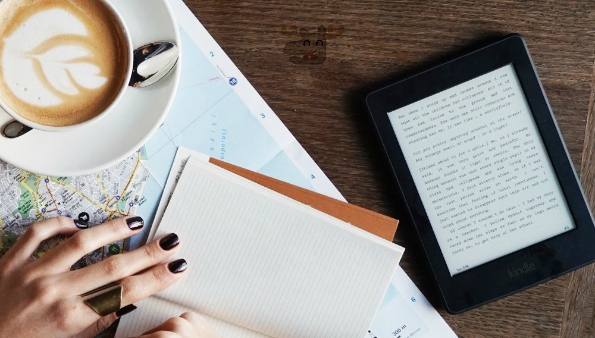 This is a bit of a different type of post as I wanted to mention two deals on the Kindle Paperwhite eReader from two different stores. Consider this a hybrid post of sorts! 
1) Right now, The Source Canada has a bunch of open box Kindle Paperwhite 6" Ereaders with Built-in Wi-fi and next-gen light on sale from $149.99 down to $89.96. As this Kindle is over $25, your order will also ship for free.
2) If you have the student Prime trial or a student Prime account like I do, then you can qualify for $40 off the All-New Kindle Paperwhite, 6" High-Resolution Display (300 ppi) with Built-in Light, Wi-Fi at Amazon Canada. Originally $139.99, this Kindle will come down to $99.99 in your cart (see screen capture below). Your order will also qualify for free shipping from Amazon Canada.
I am posting both of these because they are both great deals but the second deal is limited to just students (with a Prime trial or Prime membership) whereas the first deal at The Source is good for everyone. However, if you are eligible for both deals then you may want the one directly from Amazon Canada as it is brand-new instead of open box. Not that there is anything wrong with open box as all open box products still come with a one-year warranty.
In previous Kindle sales, we only ever see the Paperwhite edition with Wi-fi and a back light go down to $119. Honestly, I looked through the back deals on Bargainmoose. With the above two deals, you can score this device for $20 to $30 cheaper than Amazon Canada's usual sale price that it brings out for Mother's Day, Valentine's Day, etc.
For students picking up the deal at Amazon Canada, the discount will show at checkout. You will see this in your cart:

For overall price, The Source deal is probably your best but I would be quite willing to pay that extra $10 for a brand new model. I also think - but am not sure - that the Amazon deal is for a slightly newer model than the Kindle Paperwhite at The Source. Do not quote me on that!
(The Source Expiry: 23rd September 2015)
(Amazon Expiry: Unknown)