Pinkyblue Promotion Code: 15% Off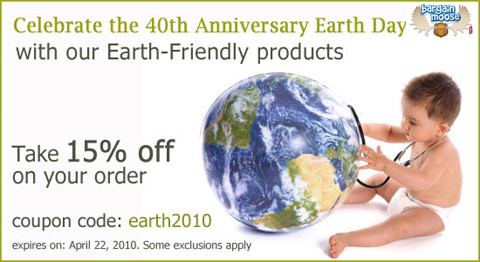 The Canadian kids boutique Pinkblue.ca, is offering a special 15% promotion code in order to celebrate Earth Day!
Click here to use the Pinkblue coupon code online
Promotion Code: EARTH2010
Discount: 15% off (excludes strollers & carseats)
Expires: 22nd May 2010
Just add something to your cart, apply the promotion code, and you should see the 15% discount automagically appear there!
Some items that catch my eye: I really like these stainless steel sippy cups, and I will definitely be getting some of those for my baby when she is old enough to drink from one. And how cute is this wonderworld eco house! It's got quite a high price tag though.
I've never heard of these before - a Bellaband. It's a sort of sash that you can wear around your tummy when you are pregnant, to stop your big belly sticking out between your clothing. Great idea!