Kido Baby Canada: Leander High Chair Was $330 | Now $200 & Free Shipping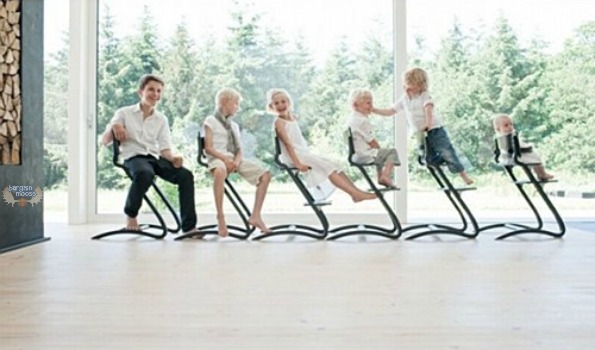 This chair is super cool! Want a high chair that will convert to a toddler chair, a preschooler chair, to a big kid chair and to an adult chair? Do you want a high chair for your baby that fits in with your modern and adult style? This may be the chair for you! Kido Baby is selling this chair for only $199.99, with a regular price of $329.99. They also offer free shipping on $50.
I found this store while searching Google for price comparisons on a few other items I was thinking of telling you Moosers about. In the end, this deal won out, as this is a fabulous product, now $130 off and the best price around anywhere.
This chair has it all. First, it is a springy-type chair, so kids can bounce around in it. This means that when you need them to sit in their chair for a prolonged time (family dinner, making dinner, sidestepping a mommy breakdown), they can sit there while still being able to move around a bit. Second, the chair is very adjustable, with the back, footstep, and the chair in general adjusting to meet the needs of your child.
I also like that if needed, you can convert this to an adult chair. Paying $200 for a high chair and only using it for a few years can be depressing, but this chair can last for many years, because of this innovative design.
It is made from European Beech and has a simple design and colour scheme. You can get the chair in black, cherry or natural. You can also get cushions, sold separately, for your chair.
Here is how it is priced at other Canadian stores:
I don't know what the shipping policies are at those stores, so I don't even know if shipping fees will also be added on those prices. Either way, this price at Kido Baby far beats those prices on this chair.
(Expiry: Unknown)