Costco Canada: $40 Off Levana Ovia Digital Video Baby Monitor - Now $210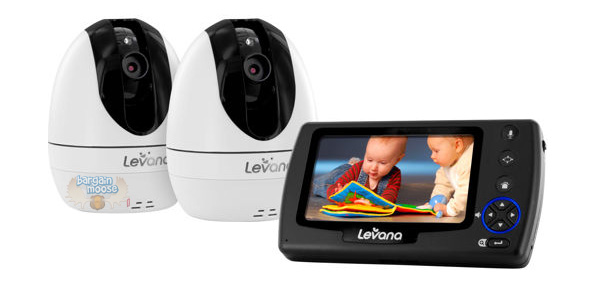 If you're expecting or already have a baby, then you're definitely going to want a baby monitor and luckily, Costco has a pretty sweet deal on the Levana Ovia digital video baby monitor. Originally priced at $249.99, it's now down to just $209.99.
On top of plenty of other cool features, it allows you to talk to your baby with the Talk to Baby two-way communication, 3 lullabies controlled via remote control, etc. In fact, out of many other positive reviews, here's what one reviewer had to say about it on Amazon:
"I was extremely pleased with the Levana Ovia Baby Video Monitor, the camera is exceptional and the control for pan/tilt is superior to other cameras. We were first time parents and the microphone allowed us to hear every breath (which was calming and helped us sleep). The ability to link in other cameras is a plus, and the music that it can play offers any newborn the comfort to fall and stay asleep. The only minor downside was that it came with no instructions(?), so we had to navigate through the menu a few times to figure out things such as volume control (I suppose I could have hit up google, but that's the modern version of reading the instructions, and I am a stereotypical man!). Overall good product and a good buy if bought at a fair price."
Although this same baby monitor is $190.75 on Amazon.ca and $179.99 at Future Shop, the great part about Costco's offer is that on top of a baby video monitor and a camera, it comes with an extra camera, both of which include night vision and can be easily manoeuvred to face different directions. Note that different provinces have different prices for this item, but they are only a few dollars different.
As usual, it's also available for free shipping.
(Expiry: 16th March 2014)