Chapters: BOGO Free Baby Feeding Items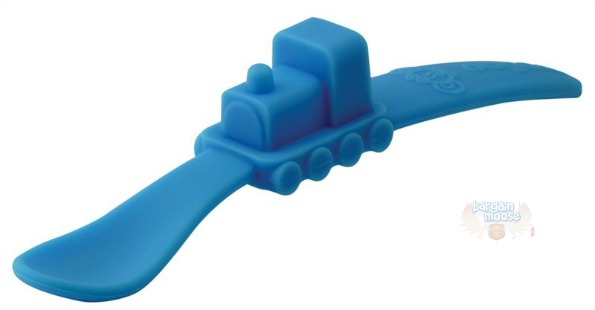 Chapters has a rare buy one get one free offer on Oogaa and O.R.E. baby feeding products. The discount will be applied to the lower priced item.
The selection of baby feeding products is actually fun and inventive. I like the Set of 2 Bibs - Ahoy Matey for $16.50 which you can mix or match with sippy cups and suction bottomed plates. There are other designs to choose from but I am mighty fond of pirates!
My other favourite item from this deal is the Purple Silicone Bowl, Pink Silicone Plane Spoon & Pink Silicone Train Spoon Feeding Set for only $18. I think the spoons are pure genius: I just love the train and the plane being built into the spoons. If you were to buy this set you could get the set of bibs mentioned above for free. How cool is that?
Enjoy free shipping on all orders of $25+
(Expiry: 30th September 2013)