Best Buy: The Eddie Bauer Pilot Stroller Travel System is $199.99 ($130 Off)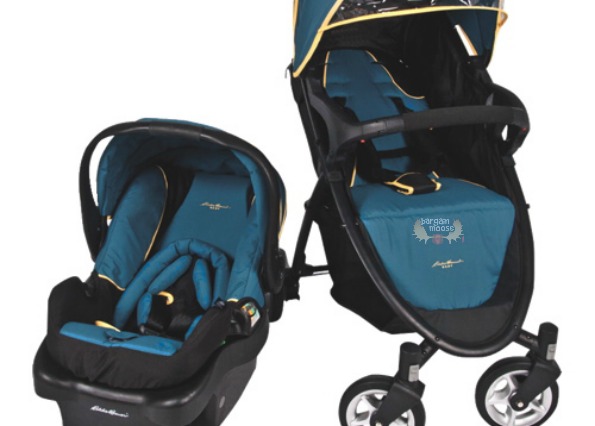 You can pick up the Eddie Bauer Pilot Travel System (car seat and stroller) from Best Buy for $199.99 through April 19.
If you're in the market for a new infant car seat and stroller, the Eddie Bauer Pilot Travel System at Best Buy is definitely worth checking out. This travel system normally sells for $329.99 but is $130 off right now. I did a little price checking and discovered that this is a pretty hot deal, since the same system currently sells for $369.99 at Sears, $329.99 at Babies R Us, and a whopping $393.96 at Amazon.ca. Almost makes me wish I had another baby on the way so I could justify buying one. Almost.
Back when I did need a stroller, I didn't purchase a travel system, but wished I had. The convenience of being able to take your sleeping baby right from the car and into the stroller without unstrapping and waking him/her is a real plus. I also really like the look of this stroller. With it's oval shape and modern colour scheme it has some of the flair of the higher-end stroller systems, but without the higher-end prices.
The sun canopy, multi-position recline, and lightweight frame are also handy features in a stroller. Particularly the lightweight frame, I used to walk everywhere with my son when he was in a stroller, and once I added a diaper bag and groceries I was grateful I hadn't chosen a large heavy model (especially when he started to get bigger and heavier, as we live at the top of a large hill!).
Quantities are limited on this item and the discounted price is only available through April 19, so best to shop soon if you're interested.
This item will ship for free.
(Expiry: 19th April 2014)