Porter Airlines: 50% Off Base Airfares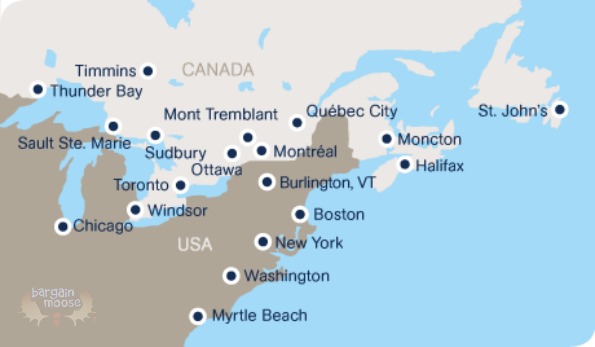 Porter Airlines is offering 50% off of base airfares now, for travel booked by March 1st.
Still contemplating your March Break plans to get away? Well, there are still flights available for March Break on Porter Airlines, and since you waited, you get 50% off these flights. If you have decided you really want to wait and go away sometime other than March Break, you can do that too, you just have to book by March 1st and travel by June 26th.
Check out the prices on one-way flights (including all taxes and fees!):
Toronto to Myrtle Beach: $254
Toronto to New York: $123
Toronto to Ottawa: $101
Sudbury to Toronto: $79
Ottawa to Chicago: $189
St. John's NL to Halifax: $106
Prices for the flights back are just as cheap, so now is a great time to visit any of these great cities, plus many more.
(Expiry: 1st March 2013)