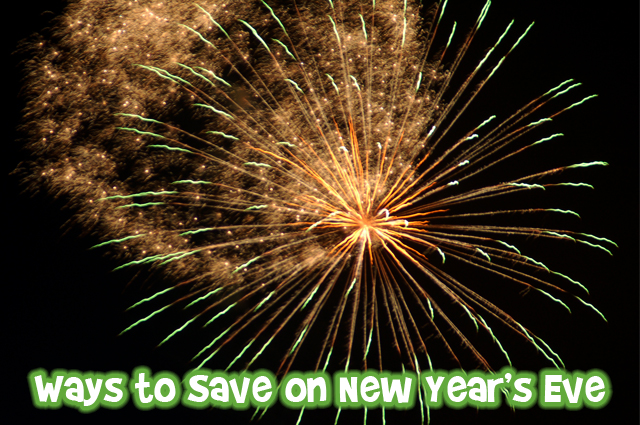 With Christmas and Boxing Day now over, you may feel like the last thing you want to do is spend any more money. Unfortunately, this expensive holiday season isn't quite over. However, as you scramble to make plans for New Year's Eve tonight, you may want to consult this list of frugal ways to ring in the New Year. New Year's Eve may be a special time to celebrate, but no one should start off the New Year with a zero balance in his or her bank account.
Take it easy and stay home
As the end of holiday party season looms near, chances are you are already completely partied out and just want to relax. Or perhaps you just want to avoid spending any more money than you already have this month. If either of these are the cases, it might be a good idea to stay home, grab a few snacks from the grocery store, and watch the ball drop on TV. As much as I love to get dressed up and celebrate in style on New Year's Eve, some of my most memorable New Year's Eves have been sitting at home and spending quality time with my family and friends.
Go to a friend's house or host your own party
The one thing that astounds me every year is how much money some people will pay to spend New Year's Eve in a noisy, crowded club, in a room full of complete strangers. With some party tickets ranging from $50 - $100, not including cab fair and drinks, going out could cost you a few hundred dollars easily. That's why going to a house party or hosting your own gathering is always a cheaper alternative. If you're the host, to keep costs down tell everyone to bring their own drinks and a snack to share, and make sure to do the same if you're going to a friends shindig too.
Leave the car at home
Forget about spending your precious gas money on New Year's Eve and choose to leave your car at home instead. The streets can be especially dangerous this time of year, even with heightened police presence and road checks. Moreover, if you are planning on having a glass of champagne or two, it's best to be safe and take transit or share a cab instead. Many cities even offer free transit services on New Year's Eve, so take advantage of the free ride and save your money.
Attend a free event
What's great about New Year's Eve is there are a number of free family and nighttime eventsthat take place around the city. If you happen to live in Niagara Falls, you can go see a free concert featuring Dragonette and Hedley at Queen Victoria Park. If you'll be in Calgary for the New Year, a whole family dance party will be taking place at Olympic Plaza. Not matter what city you live in, the best way to find out what events are happening near you for free is to check out the calendar of events section on your municipality's website.
Do the polar bear swim
Although these polar bear swims technically take place on New Year's day, they are free events you can do with the whole family. Just make sure to bring lots of blankets and maybe a thermos of hot chocolate with you for later.
Bargainmoosers, how do you plan on saving money this New Year's Eve?
(Image credit: nasirkhan)