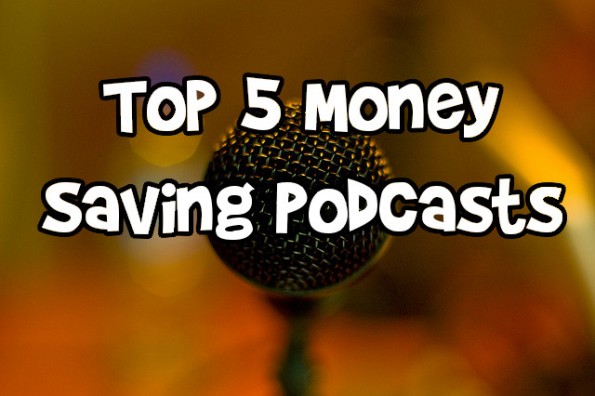 Forget talk radio, podcasts are where it's at.
Whether they're riding the bus, stuck in traffic or running on a treadmill, millions of people are listening to podcasts during those gaps in their busy lives. Of course there are the hits everyone knows like This American Life, Radio Lab, The Joe Rogan Experience and WTF with Marc Maron, but there are many more that never get written about or discussed.
Luckily podcasts are so diverse and cover so many topics, including saving money, which got us to thinking, what are the best ones out there if you want tips on saving money?
Good question! We have the answers below....
Planet Money (NPR)
In much the same way as Freakanomics and This American Life do, Planet Money tells listeners how the world works from using a decidedly quirky angle on the topic being discussed. In this case, that topic is the American economy. However, that doesn't mean it's all about The Federal Reserve and the politics behind economic decisions. More often than not you'll find episodes on why preschool could save your child's life or what puts a city below the poverty line. Hosted by former This American Life producer Alex Bloomberg, it's big ideas can help you tighten your own bottom line.
Mostly Money, Mostly Canadian (Preet Banerjee)
The author, broadcaster and personal finance columnist Preet Banerjee hosts this light-hearted podcast that consistently ranks at the top of its category. It delivers everything from savings and investment advice for the average Canadian to the important business headlines of the day and what they mean to the average person. Plus, Banerjee will interview the occasional financial luminary or business magnate just to mix it up.
Money Girl's Quick and Dirty Tips for a Richer Life (QuickandDirtyTips.com)
From the people who brought you the uber popular Grammar Girl's Quick and Dirty Tips for Better Writing, comes this straight to the point podcast hosted by the MBA wielding Laura Adams. It's short and sweet, but packs many tips into about 20 minutes, no matter what the topic is. It's all killer, no filler and incredibly concentrated with information. Given the season, may we recommend Episode 246: Money Girl's 7 Money-Saving Holiday Shopping Tips, which will tell you how to stay within your budget when it comes to your holiday shopping. Stick the episode into your ear and you're bound to use at least one of Laura's tips to control your spending this holiday season.
Stuff You Should Know (HowStuffWorks.com)
Stuff You Should Know is a brass tacks podcast that never lies to you because it's exactly what it says it is. We're kind of cheating here because there is a lot of stuff in the world you should know and not all of it has to do with saving money. Still, the 45 min episode called 10 Easy Ways to Save Money is a single-serving master class on putting money away. Plus, it's simple, any bonehead can do what's suggested here. Stuff You Should Know is accessible and it carries an ere of importance that makes it a significant marker in podcasting whether you're using it to save money or not.
Money for the Rest of Us (MoneyfortheRestofUs.net)
A relatively new podcast on the scene, host and former chief investment strategist J. David Stein has a loose style that's easy to listen to and doesn't intimidate those who could care less about Wall St. This is the money management podcast for the rest of us and it shows. Everything here is so simple to understand. If you read the accompanying reviews, you'll find not only regular people singing its praises, but fellow financial advisors as well.
"I've been a financial advisor since 2010, but even being in the industry, there are topics that are confusing," one said.
That's the thing – you know a podcast is good when even the experts in the industry it focuses on, go to it for advice. Stein will teach you hands down how the economy works in the real world and how to invest your money so you can have the life you want.
Did we miss anything?
Maybe your biting your lip in anger right now because there's a money podcast that you love that we totally missed or maybe there's one we mentioned that you absolutely hate and want to shove those Bargainmoose antlers right up our collective ass and give us a piece of your mind. Well, have at it. We love to hear from you, good, bad or indifferent. Better yet, give some of these podcasts a listen and tell us what you think. Finally, perhaps you have a podcast you want to share with us that has nothing to do with saving money at all. Have you heard some of the podcasts we mentioned off the top? If so, what do you think of them? Let us know as soon as you can.
Photo credit: Sergio Alvarez