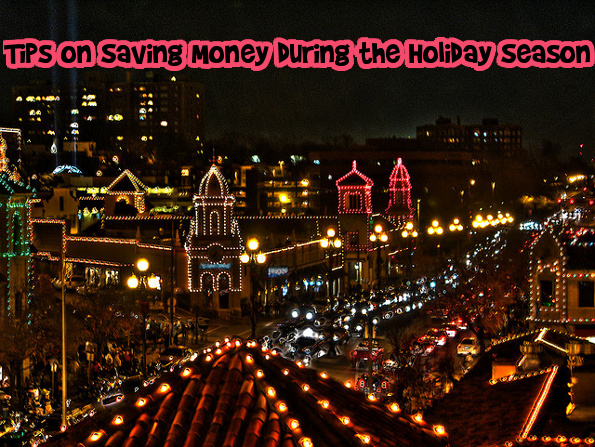 Although the holidays are a time to spend with family and friends, and are times of good cheer, the holidays are arguably one of the most expensive times of the year. Gift giving, holiday parties, traveling to see family across the country, and Boxing Day shopping are to blame for the high costs incurred during the season.
Here are tips on how to save money on holiday travel, parties, and gift giving during the holiday season so that you don't have to regret your credit card bill come January.
Holiday Travel
The holidays can be one of the most expensive times of the year to travel, especially for domestic flights within Canada and the United States. This is probably too late to recommend, but it's a good idea to book early in order to get the best price for holiday travel. Yahoo recommends that individuals book 3-4 months early to get good airfare, not to mention a more convenient travel schedule. If your schedule allows, travel on Christmas day is typically much cheaper than travel on other days during the holiday season.
Holiday Gifts
Probably the most expensive of all, holiday gifts can be a major budget buster. According to the American Research Group, in 2011, the planned Christmas spending was $646 and for the year 2012, it is $854. People seem to feel more generous these days, though it doesn't come without consequences (e.g. credit card bill consequences). Some things to keep in mind are to make a list and to stick to the budget. Another way to reduce the cost of holiday gifts, especially to friends, is to agree to give each other homemade gifts.
My girlfriends and I have been doing this for the past few years and it has been the best idea ever. We get to unleash our creative sides while saving money. We keep what we're planning to make a surprise from each other. Some of the past easy-peasy homemade gifts include homemade bath bombs and homemade lavender body scrub. This has reduced the need to spend a large amount of money on each other and reduced the feelings of jealousy another might get for holiday presents because everyone gets the same thing!
Another great idea is to do a secret Santa gift exchange instead of buying gifts for different people. With the secret Santa, you could agree on spending a little more money (since there's fewer people to gift to) and even share your "wish list". Unfortunately this defeats the purpose of gift giving, but to each their own. Secretsanta.com can randomly select your secret Santa, should you choose to opt out of drawing names out of a hat.
Finally, and probably my favourite holiday gift idea is to create a photo book for the ones you love. Although it is time consuming, photo books can start as low as $9.99 and really are something that people treasure and look back at regularly. Some of my favourite photo book companies include Picaboo and Shutterfly. Oftentimes if you search for a promotional code for these companies, you can get a great discount. The only downside is that last minute "shopping" for these photo books likely won't work because of the time that it takes to create and ship one of these to your loved ones.
Holiday Parties
Holiday entertaining doesn't have to be expensive. Opt for tasty Sangria (the fruit juice in the Sangria is very forgiving towards cheaper wines) instead of more expensive bottled wine. Make your own cheap DIY Christmas decorations. Host a pot luck instead of labouring away making expensive hors d'oeuvres. Have an ugly Christmas sweater party rather than a fancy soiree. This makes for a better conversation starter ("Wow your Christmas sweater is really ugly! Did you get it at Value Village or at the Sally Ann?") than having a swanky dressy shindig. For more holiday party money savers, check out the Bargainmoose article we have here.
Hopefully with these money saving tips that target holiday parties, holiday travel, and holiday gift giving, your holiday season can be full of family, friends, and joy… minus the financial stress and strain. We all know that during the holidays, what really counts isn't about giving material goods, it's about spending time with each other and enjoying the relationships we share.
Bargainmoosers, what are some ways that you save money over the holiday season?
Photo Credit (davedehetre)