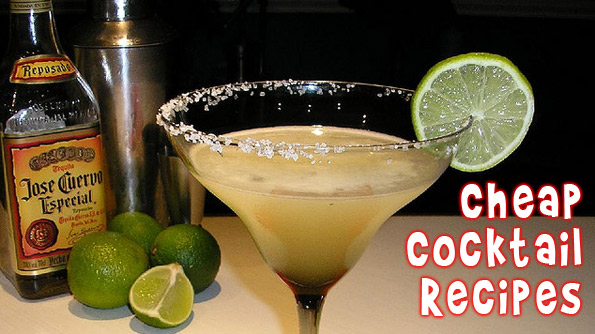 When I'm reminiscing about summer during those dreary winter months, there are three things that I always think of: flip flops, sunburns, and cocktails. Flip flops because I love to wiggle my toes in the warm summer breeze; sunburns because I'm Scottish and sometimes SPF 45 just doesn't cut it; and cocktails because I can't imagine a better day than to bask in the sun while sipping something fruity with a bit of a kick to it. That being said, after waiting endless months for summer to arrive, I need more than some run-of-the-mill mojito from Milestone's at $8 a pop to satisfy my thirst. I need something delicious, low in calories, and most importantly, cheap to make at home!
It's so easy to buy those pre-made coolers from the liquor store or to grab a mix from Safeway, but besides being full of sugar, they never taste as good as a real cocktail made from scratch. Moreover, although a number of cocktail recipes require a few ounces of coconut flavoured rum or strawberry  vodka, take it from me, I bought a 750 ml bottle of melon liqueur over a year ago and it's still half full in my liquor cabinet. Not a wise investment. That's why I thought it was high time to put a list together of some fabulous cocktails to try out this summer that are low in calories, cheap to make, and just require the booze you may already have at home.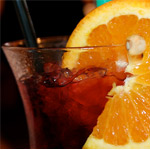 Classic Margarita – I thought it was only appropriate to start with a summer classic: the margarita. Whether you like it blended or on the rocks, all you need to make this drink is 1 ½ oz. of white tequila, 1 oz. of triple sec, ½ oz. of lime juice (half a lime), ice, and some coarse salt to rim the glass. Personally, I prefer sweet over sour so I usually forego the salt and add a drizzle of agave nectar or honey into the mixture.
Lemon Daisy – If the name doesn't put a smile on your face, hopefully a nice big sip will. All you need for this cheerful cocktail is 2 oz. of vodka, ½ oz. of grenadine, ¾ oz. of lemon juice (almost a full lemon), ½ oz. of club soda, ½ oz. of diet 7-Up or Sprite, and ½ oz. of agave nectar in place of simple syrup.
Melon-Rosé Cocktail – This drink looks just as good as it tastes, and it's probably one of the simplest cocktails to make. Get yourself two cups of seedless watermelon, 1 cup of melon, and 1 cup of rosé, then put everything in a blender and voila! This is what I call pure happiness in a glass. This recipe can serve two people but if you're not in the mood for sharing, just put it into a tall glass with a long straw.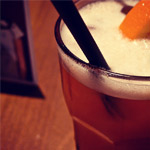 Bahama Mama – On my first trip to Mexico, this was definitely my drink of choice, and not just because it's fun to say the name. There are quite a few recipes out there for this cocktail but so far this is my favourite one: 1 ½ oz. of white rum, 2 oz. of orange juice, 2 oz. of pineapple juice, 1 oz. of coconut cream or milk, ice, and a splash of grenadine. Just put everything in a blender and get ready to have the tastiest smoothie of your life!
The Blushing Bride - To all you brides gettin' hitched this summer, and to all you bridesmaids who can't wait for your bridezilla best friend to get married already, I think all of you could use a few glasses of this drink. Pour ¾ oz. of gin, ¾ oz. of triple sec, ½ oz. of orange juice, ½ oz. of lemon juice (half a lemon), ½ oz. of grenadine and some ice into a cocktail shaker. Shake it well and enjoy! A bit of advice for you bridesmaids: make sure the bride doesn't have too many refills of this before the wedding. She's supposed to be blushing out of love and happiness, not beet-red and bombed while walking down the aisle.
What are some of your favourite homemade summer cocktails?
(Thanks Drunken Monkey, Uggboy, fibroblast)