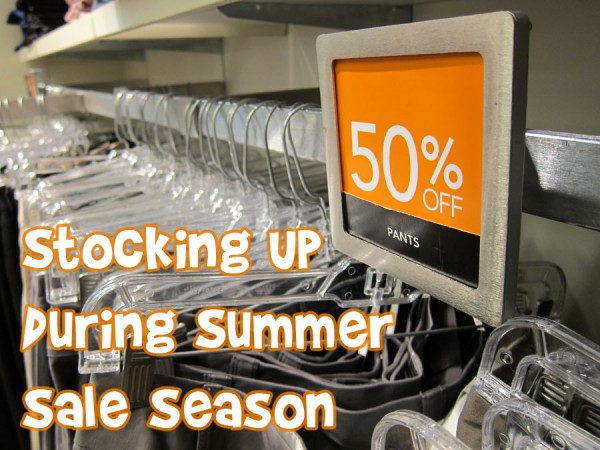 If you live for a good deal like I do, then you know the best way to get things on sale is to wait until they are out of season (read about the sales cycles). Seeing as it's August, which to retailers means it's time to ditch the sundresses and roll in the cable knit sweaters, it's the perfect time to take advantage of all the great summer sales on right now. I know it may seem a bit premature to start looking for Christmas gifts or a new barbeque for next year's family reunion, but if you want to get the most bang for your buck, you need to start shopping for the future.
I remember the first time I started taking advantage of summer sales a few years ago. All of my friends thought I was crazy for stocking up on sandals while the leaves started to fall outside. They may have laughed then, but I got three pairs of sandals for 70% off each and three years later I'm still wearing them! But I don't just buy stuff on sale to wear next summer; I try to stock up for the whole year. Thanks to thinking ahead, I've not only saved myself a ton of money, but also a lot of time and stress by avoiding buying things last minute.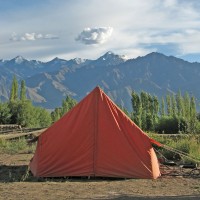 For next year's camping trip – The word camping tends to bring to mind leaving all of your material possessions at home and enjoying the simple life in the great outdoors. But once you start making a list of all the things you'll need to bring, like a tent, a tarp, sleeping bags, a cooler, a stove, etc… you'll realize quickly that camping isn't just bringing a six-pack of beer and an extra pair of clothes. To make sure you won't be ill prepared for your next camping trip, now is the time to purchase any gear you don't already own. Stores like Canadian Tire are slashing their prices to make room for all of their fake Christmas trees and light up reindeer, so be smart and buy ahead of time.
For future Christmas, birthday, and wedding gifts – It may seem crazy to even mention Christmas when it's still scorching hot outside, but I've always preferred buying gifts for people throughout the year instead of doing a mad dash the night before. What I try to do is make a mental note whenever I hear one of my family members or friends mention something they like. Then, when I find it at a good price, like during summer sale season, I snatch it up. I kid you not, I did all of my Christmas shopping well ahead of time last year and every gift I bought was on sale. This is also a great time to buy items for the home, so if you know a couple who is going to be walking down the aisle soon why not buy their wedding gift now while it's marked down for half-price?
For your fall or winter vacation – Last year I went to Mexico in December to ditch the winter blues and sunbathe in paradise. The only thing was my boyfriend didn't own a pair of sandals and I was short a bathing suit. Have you ever tried to find a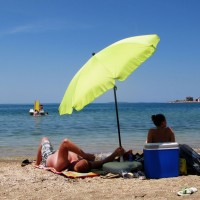 pair of sandals and a bathing suit right before Christmas? Needless to say I had to go to a few specialty shops and spend way more than I wanted to just so we could walk on the beach and go swimming. If you have a hunch you'll be leaving on a jet plane this fall or winter, take advantage of all the cheap deals on swim suits, hats, sunglasses, and sunscreen. I guarantee you'll thank yourself later.
Bargainmoosers, what do you like to stock up on during summer sale season?