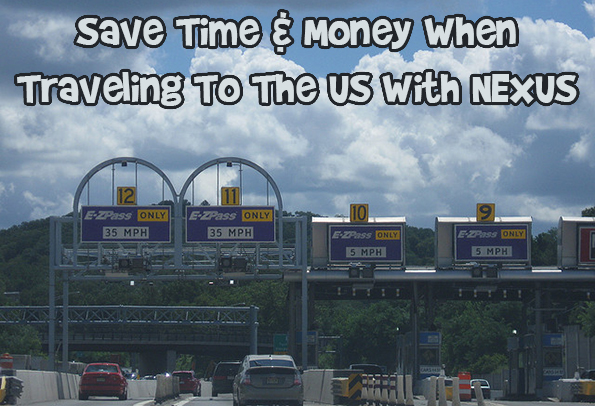 Many Canadians travel across the border to stock up on bargain shopping because let's face it, things in the United States are often much cheaper than in Canada.  Canadians love finding deals south of the border: 80% of Canadians live 60 miles from the border, so why not?  Our strong dollar also helps with our decision to take a road trip to the United States for shopping.  Getting a United States postal address or P.O. box where you can ship items to for pick up can save you a lot of money in the long run.
This is especially the case if you regularly purchase through Amazon.com, but don't want to pay the horrendous shipping and customs charges if you ship it to your home.  For example, I found a great vacuum cleaner on Amazon.com but after calculating the shipping costs, the price doubled, effectively negating any benefit to purchasing the vacuum cleaner online.
However, if you have a PO box or a shipping centre where you can collect your parcel, you can easily pick these up.  Much of the time, if you tell the truth (e.g. the full amount of what you bought) the customs officers will let you go without having to pay taxes or duty.  They only get annoyed when they can tell that you are lying about how much you're bringing back and obviously if you are trying to smuggle drugs back into Canada.
For example, some things that are cheaper to buy in the United States are:
textbooks
clothes
stuff for home
food
On top of that, many big name stores only ship to U.S. addresses (e.g. Pottery Barn or Target). This is even more reason to get a NEXUS pass.
The only downside to travelling to the U.S. is that most other Canadians are usually travelling to the United States at the same time you are, and this results in long delays at the border, idling forever in your car, and spending more money on gas than you budgeted for.  The solution to this?  Apply for a NEXUS Card.  It costs $10 a year ($50 membership that lasts for five years).  To me, $10 to save on hours and hours of headaches and listless waiting (especially if you are waiting in the hot summer heat and people in the car are cranky) per year seems like a good deal.
NEXUS, according to the Canadian Border Services Agency, is a card that speeds up the border clearing process and is meant for individuals who are low risk and pre-approved.  With NEXUS, you'll be able to go in a designated lane when you cross the border (you know, the fast one) and there will likely be minimal wait time.
To be eligible for the NEXUS pass, you must:
Be a citizen or permanent resident of Canada or the U.S.
You have not violated customs, immigration, or agricultural law
You do not have a serious criminal offence on your record
Not fill out false information on the NEXUS application
The application can be done either online or via paper.  The application process takes six to eight weeks (to determine eligibility) and you will be invited for an interview at one of the border crossings (e.g.  on ground at the border or at the airport).  You will then be asked to do a retinal scan (so futuristic!) and some fingerprinting.  The whole process takes a few months.
The important thing to remember about the NEXUS pass is that everyone in the car must also have the NEXUS pass to be able to use the NEXUS lanes when traveling across the border by ground.
NEXUS isn't for everyone, but for those who are interested in saving time and not idling away gas money, it might be a good idea to apply. In fact, earlier in 2012, the U.S. Homeland Border Security and the Canadian Border Services Agency announced that they plan to increase the benefits of the NEXUS card, increase NEXUS membership, and streamline the process for renewal.
Who knows, perhaps the customs officers will be nicer to you because they consider you a low-risk traveller (e.g. inherent level of trust) and they won't have to put you through the ringer with the questioning.
Bargainmoosers, do you have a NEXUS pass?  Do you think it's worth it?
(banner image credit: _rockinfree)