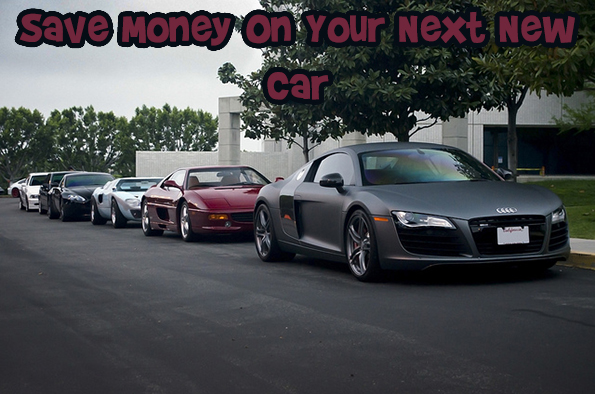 I had been looking for a new car for a few months.  There is a specific colour and make that I am looking for.  I had gone to the auto show, sat in a number of different cars, and for the price and the convenience and fuel economy, I was still set on that one particular car.  I also went to test drive a number of cars.
I had wanted to buy a used car, ideally, because that's the best way to save money since the car basically depreciates when you drive it off the lot, but there were not any used cars in the colour and make that I wanted, and many of the used cars had a lot of mileage on them, with some having at least half of the mileage of my current car.  Some used cars were a good deal but some were rebuilt, meaning they were write offs and were rebuilt to try and salvage them (except the insurance company did not want to salvage them).  This means that they must have had some pretty bad damage.
Now, I am not the most knowledgeable with cars and am by no means a car fanatic, but looking for a new car is tough work!
I Timed It Right
Even though I consulted my own post about how to save money on buying a new car through making sure I got the timing right and purchased at the end of the month (which the sales person admitted to me because he said they needed to make their quota before the month-end and were willing to negotiate even better prices - they were willing to knock a few hundred dollars off just to fit their target), I still found it difficult to know whether I was getting a good deal or not.
I am a pretty good negotiator but even with car salespeople it can be hard, because it is so high pressure.
I Did My Research
I also did my research, asking the sales person to price out the cost of the car for me with the bottom line (after the hefty taxes you pay).  Unfortunately here in B.C. (not sure if this is the case in other provinces and territories) we have to pay the full 12% tax on new and used car purchases, so when I did my research, a new car and an old car (used car) had a price difference of only about $500.  I also looked at the Kelly Blue Book which to my knowledge, is American based, but there is a Canadian Black Book version that is free (Kelley Blue Book is also free) but is based in Canada.  The only caveat is that you have to put in your name and contact information details (which I used a junk email address for) in order to obtain the quote of the used car price/reasonable value.  I also scoured Craigslist regularly and Autotrader.ca for cars but was unable to find anything that I wanted.  In addition, I called a few car dealerships and emailed some for quotes.
I Ended up Going with an Auto Broker
I was telling my friend that I was interested in buying a car and she gave me the contact information of an auto broker that her friend used who was able to save him at least $3000 to $4000 off the purchase price of his last car.  She explained that an auto broker acts much like a mortgage broker, and deals with managers directly so that the commission for the sales person was cut out.  I called him, he was prompt, offered me a bottom line price.  When I checked with what I had negotiated with the sales person after a test drive, I informed the auto broker that the price was similar.  Then the auto broker made another phone call and got a deal that I could not refuse, another $500 worth of goods that I would not personally pay for.  Money Sense also advocates for auto brokers too. The discount you can get depends on how valuable the car is and how popular it is.
All I did was call the auto broker, ask for the style, colour, year that I wanted and he went and did some searching.  It really skipped the uncomfortable feeling of having to deal with car sales people, especially the one that was not knowledgeable at all about the car (he was unable to answer a lot of my questions and got a lot of information wrong, that was written plainly in the brochure).
Bargainmoosers, have you ever used an auto broker?
(banner image credit: Axion23)