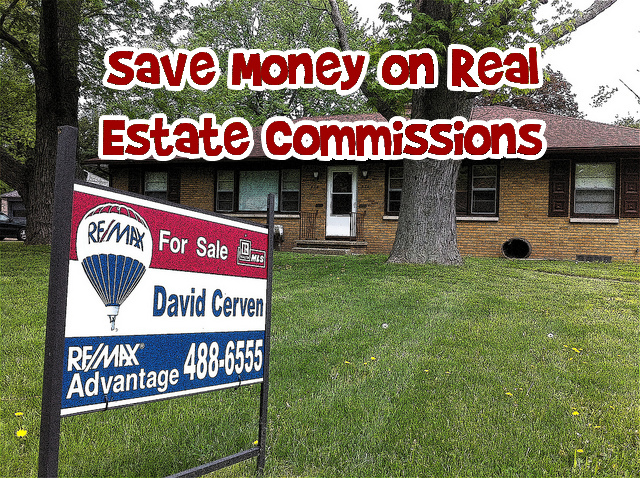 With the hot Canadian housing market in full force, many Canadians are thinking about selling their home and cashing in on the high prices from the real estate market.  The average price of a detached Toronto home in 2015 has recently hit $1.052 million (a record so far) and the average price of a detached Vancouver home in 2015 is $1.27 million.  For many people, they believe that it certainly makes sense to find a good realtor.
Did you know that the average cost of real estate commission is about 5% of your selling/ listing price of your home?  On a home of the average Toronto selling price of $1,000,000 (let's just estimate for simplicity sake), that's a whopping $50,000.  That's $50,000 that goes straight to commission.  Other traditional real estate agents charge a 7% commission on the first $100,000 of your home and then 2.5 to 3.5% on the remaining balance.  With the 7%/2.5% commission, on a $1,000,000 home that still works out to be $29,500 in commission and real estate agent fees.  And then you have to add the other selling fees such as a notary public or lawyer, etc.  Don't get me wrong, real estate agents work really hard, they work weekends and evenings to show your home so that it sells.
However, if you are interested in saving money on real estate commissions, there are some other options out there.
One Percent Realty
One Percent Realty are full service real estate agents that will list your property on MLS.ca (the Realtor.ca listing) but they charge much less than the traditional real estate agent.  On the same $1,000,000  home  you will pay 1% plus $900, therefore the total cost would be $10,900.  They have services in British Columbia, Alberta, Saskatchewan, Ontario, and Atlantic Canada.
Fee Duck
Fee Duck is a new start up that allows you to list your home on an auction, and the winning real estate agent will get your business.  The lowest commission you can list your home at is 3%.  Compared to the typical 5% listing, on a $1,000,000 home the savings are substantial at $20,000 listing it at 5% instead of 5% to an agreeable real estate agent.  It is a real-time auction that connects you with real estate agents in your area.  You will be matched up with a real estate agent but aren't obliged to use their services if it doesn't work out.
Comfree
Another alternative is Comfree.  It is a commission free real estate network but mainly geared towards Saskatchewan, Manitoba, Alberta, Ontario and Quebec.  It is similar to a For Sale By Owner model of real estate.  You can list your home on the Comfree website for a small fee and there is no commission to pay to a real estate agent.  The downside is that most of these homes are not listed on Realtor.ca, which is where most people look when they search for a home.
For Sale By Owner
You can list your home yourself on the For Sale By Owner website.  The cost varies to post, but it can be up to $2000 (which obviously pales in comparison to the $29,00 to $50,000 for that imaginary $1,000,000 Toronto property).  There's even an option where you can list your home on the Realtor.ca website, which will give it a lot more exposure.  The cost for this is detailed on the For Sale By Owner website, and for 6 months of exposure, it is a reasonable $560 for the 6 months, or under $100 a month.
Property Guys
Finally, another option similar to For Sale by Owner is Property Guys.  Property Guys allows you to choose whether you want full service or self service, and of course you will pay accordingly for the level of service that you want.  Their full serve package in the Vancouver area cost $2999.  The self service option is only $499 and includes a sign  you can put in front of your house and three pictures for the online site.
As you can see there are many different options, especially with the digital era that we live on for alternatives to spending 7% of your first $100,000 on commission and the remaining 2.5% of it as well.  However, it does come with its list of negatives, such as exposure of your property and more work!
Bargainmoosers, have you ever tried to use an alternate way of selling your home rather than a traditional real estate agent?
Photo credit: Dan Moyle