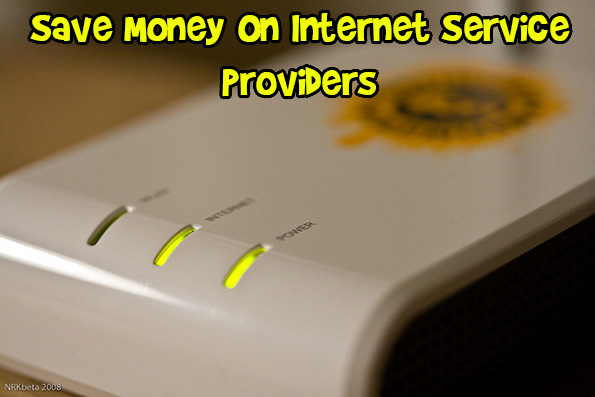 Whether we like it or not, the use of Internet has become so ubiquitous that it can be considered a utility for some people, almost as essential as hot water or electricity (okay, maybe not, but close!).
Therefore it makes sense to choose an Internet Service Provider that not only meets your Internet usage needs (you know, downloading movies, playing Warcraft) but also meets your ideal budget.
There are a few main contenders in the Internet Service Provider field who tend to monopolize the market (namely Telus, Bell, and Shaw in western Canada).  Some of these Internet Service Providers charge an arm and a leg for Internet usage, especially if you are not combining it in a package with cable.
Here are some alternate Internet Service Providers across Canada that won't break your budget like the bigger Internet Service Providers.
Uniserve
Uniserve has been a contender in the Canadian market since 1988.  They serve residential customers in British Columbia, Alberta, Ontario, and Quebec. Unfortunately, they charge a one time activation fee of $71. However, on a monthly basis, high speed internet only costs $39.95 without a contract.  Upon closer inspection though, the download speed is 6Mbps and the upload speed is 1Mbps, which is on the slow side compared to the other, bigger Internet Service Providers.
Novus
Novus has received rave reviews from people using it in Vancouver. However, the downside is that they are only available in a Novus equipped building because of their fibre optic technology. Vancouver, Richmond, and Burnaby condos may be Novus equipped - you can check on their website to see if your building has Novus. For Internet 25 (25Mbps download and 10Mbps upload speed) it only costs $32.50. Meanwhile, their internet speeds can reach up to 300 Mbps (though of course you have to pay extra for this).
Acanac
Acanac provides internet service to those in Ontario. They can offer a one year term (aka a contract) but there are monthly payment options available too. Their internet service comes in at $32.95 per month for 6Mbps download and also a free home phone thrown in for good measure. They have over 70,000 customers they service. One of the benefits to choosing Acanac over another Internet Service Provider is that they have a money back option in case you are not satisfied with their service within 30 days.
Teksavvy
Teksavvy is another well known Internet Service Provider. You can check availability by inputting your postal code on their website. The prices will also be reflected. High speed DSL with 6Mbps download speed starts from $29.99, and the highest price for internet starts at $44.99 for 25Mbps. Unfortunately, modem rental isn't included in this price, so purchasing a modem is necessary.  This will be roughly $70. They provide a list of accepted modems that can be purchase on Craigslist if needed as well.  Another thing to consider with Teksavvy is that the bandwidth is limited, meaning that if you go over your bandwidth limit, you will be charged. However, they do have unlimited bandwidth during the times of 2am to 8am.
Distributel
Distributel is another Internet Service Provider who provides service to British Columbia, Alberta, Ontario, and Quebec.  They have been in the business since 1988.  For a comparable internet service, their Cable Internet 7.5 is similar to those offered by other companies.  For $39.95 you can access download speeds of up to 7.5Mbps and upload speeds of 512 Kbps. Purchasing a modem is simple and costs $50. Renting the modem is also simple and approximately $3 is charged per month.
Alternately, if you want to stay with the Telus, Bell, and Shaw, you have the option of signing up for their introductory service offers (since a contract isn't necessary typically if you just order internet) and then alternating every six months after the introductory price expires.  The introductory price for internet is usually very attractive, as it can be found for under $35 and even $25 per month. The downside to this is that when the introductory price expires, the full price kicks in and it can cost more than double the introductory price per month.  The key is to remind yourself at least one month before the end of the promotional price is near and to switch providers as needed.  The only downside to this is that it is cumbersome, especially to save a few bucks a month.
Bargainmoosers, do you use an alternate Internet Service Provider?
(banner image credit: nrkbeta)