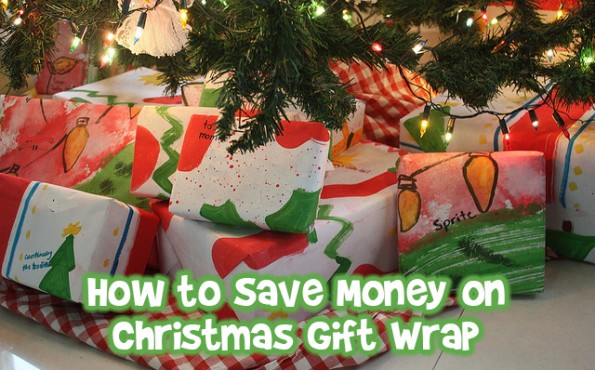 The holidays can be a very expensive time of year, but that doesn't mean there aren't a few things you can do to cut down on costs. You may not realize it, but Americans spend $2.6 billion dollars a year on gift wrap, and I'm sure Canadians aren't too far behind. For something that is only appreciated for a few minutes before being ripped to shreds, spending any money at all on gift wrap just isn't a financially savvy decision. Instead, consider ditching the store bought stuff and making your own gift wrap using one of these frugal and environmentally-friendly alternatives. Eva recently blogged 6 Creative & Frugal Ways to Wrap Gifts, but these are four simpler and repurposed ways to do it.
Wrap with a map
Do you have any spare travel maps stashed away in your car? Or how about that map in your junk drawer that's so old Russia is still named the U.S.S.R.? Well, instead of throwing them into your trash or recycling bin, you can turn them into wrapping paper for your gifts this year. To personalize your gift wrap, try using maps with regions of significance to your gift's recipient. Thanks to Beachcomber for this great idea!

Upcycle your shopping bags
You know you're going to end up with a pile of paper bags from all of your Christmas shopping, so why not cut them up and wrap your presents with them? To decorate them a bit, consider putting the gift recipient's name or monogram on the wrap, or drawing or painting a design on them. This idea was inspired by Fireflies and Jellybeans.

Repurpose unused literature
What better way to make free wrapping paper than to use yesterday's newspaper, as shown on Whispered Inspirations' blog? Better yet, if you have any old books that you were thinking of getting rid of, you can follow Blue Purple and Scarlett's example and craft some beautiful flowers to give your gift an extra special touch.

Reuse fabric or clothing
Considering that 4 million tons of wrapping paper ends up in our landfills each year, using fabric or old clothing as gift wrap is a great way to not only save money but help our environment too. This money-savvy idea was found on Free People's website.

Bargainmoosers, how do you save money on wrapping paper each year?
(Image credit: jimmiehomeschoolmom)