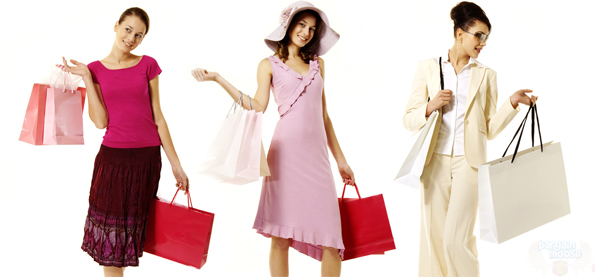 With the recent changes to the cross border allowance that started June 1, 2012 (source: Yahoo Canada), there are without a doubt, more and more Canadians crossing the border to take advantage of great deals. As Anna mentioned in a previous post, that Canadians are crossing the border to buy merchandise.
With the new changes, if you:
Stay less than 24 hours in the US – there is no change
Stay more than 24 hours in the US - Now you can bring back $200 worth of goods per person instead of $50
Stay 48 hours to 1 week in the US - You can bring back $800 instead of $400 before June 1, 2012.
If you're staying more than 1 week, you can bring back $800 instead of $750.
This is a huge change from before and now you won't have to be sheepish by wearing the clothes you just bought and saying that they are old when questioned by the Customs Officer.
In addition, if you are visiting the US for less than 24 hours (e.g. if you're crossing the border for only the day), there are a few things that you can bring back under the NAFTA (North American Free Trade Agreement) exemption where you won't have to pay extra duty bringing these items back into Canada. The NAFTA exemption includes products that are made in Canada, the United States, and Mexico.
In addition, some products that you won't have to pay extra duty on are (source: CBC):
Books
Cellphones
Cordless telephone sets
Video games
Antiques
Most types of original art
Picks for climbing or mountaineering
Juice extractors
Hair dryers
Electric irons
Microwave ovens
Bread makers
Indoor smokeless barbecues
CD players
Gifts under $60 value
Seeing cellphones on the list amazes me because I should have bought my iPhone in an Apple store in the United States! I should double check with this and call the Border Information Services though for my future cellphone purchases. If you want to check the amount of duty of an item you're planning to buy in the United States, you can call:
Border Information Services 1-800-461-9999
This number is toll-free.
I have saved hundreds of dollars on my textbooks for school by buying them online on Amazon.com, shipping them to the local United States based shipping company, driving 30 minutes to the border at Point Roberts, Washington, and picking them up.
All you need to do to set up a cross border shipping address is to register online with the company you have chosen. Oftentimes you don't have to pay anything until they collect and hold a package for you. Some other companies ask for an initial membership fee and have reduced holding/ shipping rates. Even then, to collect a package with the shipping company I use, I only have to pay $3.50 for a pretty medium sized package.
As Anna mentioned in an earlier post, there is just so much more variety on Amazon.com than Amazon.ca. The only things you can basically buy on Amazon.ca are books, with a few recent category additions (like the baby store). On Amazon.com you can buy anything and everything you want, even a vacuum cleaner or a microwave. However, the taxes can be horrendous. I once tried to look at a vacuum cleaner on Amazon.com for $50 and the shipping and duty was $100. Other items can't even be shipped into Canada sometimes, it depends on the item.
Never Lie!
Another tip is to always tell the truth as to what you're bringing back. It never pays to lie and the customs officers are trained to detect this in your speech, your eye contact, and your demeanor. They are on the lookout specifically for people who are lying.
We often go over the limit (because the limit is $0 for day trips obviously) even when we are going for a day trip to Seattle. We usually come back with $250 between two people and they have let us gone without having to pay taxes or duty 99% of the time.
Enjoy the shopping!
Although our dollar isn't as good as it was in previous years, trips down to the U.S. of A. are still worthwhile just because of the heavy taxes we have in Canada and the cost of goods here. Despite having to pay taxes and duty, many items still come out cheaper if bought in the United States than in Canada.
Bargainmoosers, are you planning a trip down to the United States this summer to take advantage of the increased personal exemption?