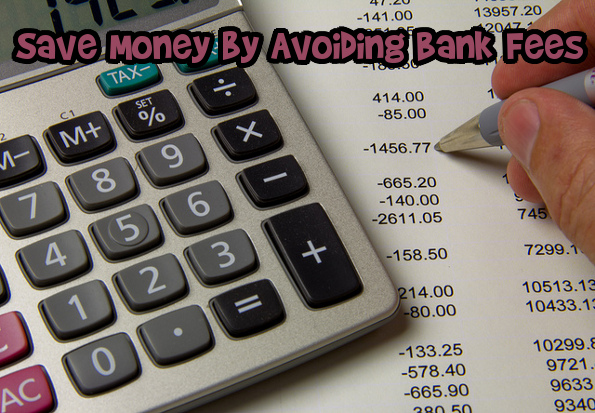 Although many Canadians are already aware that bank fees tend to really add up, many Canadians still continue to pay a monthly fee when it comes to banking.
According to Statistics Canada, 60% of Canadians pay $15 a month or less on banking fees and 31% of Canadians don't pay any banking fees.  For monthly banking, that's $180 a year spent on banking fees, and this does not include the ATM fees or the email money transfer fees, which really add up.  Paying $180 to keeping your hard earned money safe is a steep price for doing the bank a favour.
If the bank is using your money that's sitting in the bank to invest and churn out more money, why the heck is the bank charging you to keep your money with them?  This is especially baffling considering the competitive marketplace available in Canada for banking.
Of course, the fees the banks charge help update and maintain internet and telephone banking, Interac direct payments, ATM machines and the like.  So the $15 a month really is money well spent, but considering that the majority of Canadians pay a monthly fee for banking, you might want to figure out what the minority of Canadians are doing who are not paying a regular monthly fee.
So who are the 31% that don't pay a monthly fee, and what are they doing to get no-fee banking?
Students
Student banking packages are appropriate for students who are enrolled in secondary or post-secondary full-time education.  This can count if you are doing your graduate degree and you are age 32, too!  For example, Bank of Montreal offers a student or recent graduate monthly discount on banking packages of $8.50 to $9.50 per month.  Recent graduates include individuals who are within 1 year of their graduation date.  They obviously know that many recent graduates are struggling to find a job, so kudos to them for offering a recent graduate banking package.  Some of these student accounts (e.g. Royal Bank of Canada) includes unlimited transactions with the package.  To get the student packages, all you need to do is bring your student ID card or proof of full-time enrollment in a post secondary or secondary education to the bank branch.
Youth
Most youth and children under age 18 have free chequing accounts at banks.  In fact, mostly all banks include free chequing accounts with 30 to unlimited transactions per month.  As this is the case for all banks, this is a no-brainer when thinking about which bank to use for your child, since most banks include free chequing accounts.  You might want to plan ahead and choose banks which have post-secondary school no-fee banking packages so that your child doesn't have to switch in the future.
Seniors
If you are aged 60 or older (for Scotiabank, you only need to be aged 59 or older), most banks (BMO, CIBC, ING, Presidents Choice, and Royal Bank) offer free chequing accounts.  Most of these include unlimited transactions, but if you wanted a premium plan with more options, you may need to include a minimum account balance.
Minimum Account Balance
Finally, the way that I avoid bank fees is to keep a minimum account balance of $2000 in my chequing account.  I have been doing this for the past 10 years and it has not been difficult to do, because I think of the $2000 minimum balance as part of my "slush fund" or emergency savings.  However, many banks allow for minimum balances to be as low as $1000.  Some require higher minimum balances.  The Financial Consumer Agency of Canada has a fantastic interactive banking package selector tool that is tailored to your province and helps you select appropriate chequing and savings accounts.  Using the tool, you can be matched with banks that have packages for the minimum balance you are able to maintain and the number of banking transactions per month you plan to use.
Other
Some banks provide a monthly credit for having multiple products with them.  For example, Royal Bank of Canada provides a multi-product rebate which essentially provides no fee banking if you have a credit card, mortgage, and chequing account with them.
Bargainmoosers, do you have other strategies or tips to avoid paying for a monthly banking fee?
photo credit (kentee gardin)