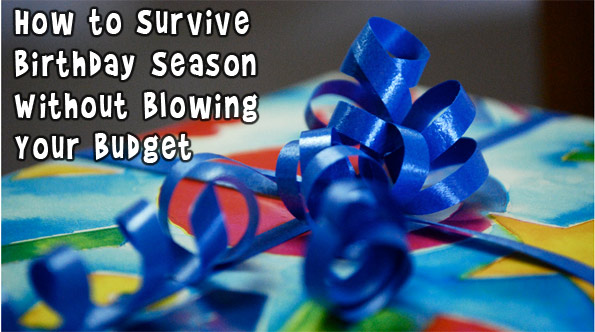 You may not be aware of this, but birthday season is fully upon us. Just last week I had to turn down invitations to three different birthday parties because I was busy celebrating my own! Don't get me wrong; I absolutely love to celebrate all the birthdays of my nearest and dearest. But with a new one popping up every weekend, making sure I'm always there to sing "Happy Birthday!" with a gift in tow can be pretty pricey. So how can you balance being a good friend, partner, or relative without having to blow all the birthday money you just deposited into your chequing account? Let's start with going over some proper gift giving etiquette.
As much as you may love to give gifts, unless you just married a Zuckerberg or Kardashian, it's just not financially sound to give everyone that's ever said "Hello" to you a Chapters gift card. I would suggest reserving those funds for the closest people in your life, such as your immediate family or your significant other. As for friends and co-workers, in my experience gifts are always appreciated but never expected, so why not give them a nice birthday card, a high-five, or an inappropriately named drink at the bar instead? For all of those people who fall into the acquaintance or friend of friends' category, I'd say a simple "Happy Birthday" post on their Facebook wall would definitely be Miss Manners approved.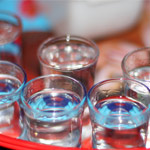 Figuring out how much money to spend on a gift is a whole different story. Personally, I believe that it's the thought that counts, but that's not to say a macaroni portrait of yourself is a good gift idea, even if you spent hours at Michael's working on it. Find out what that person likes, what his or her hobbies are, and then try to find a unique and practical gift that won't blow your budget. For instance, I love to make lists; it's one of my favourite pastimes (I'm an odd duck, I know). My sister remembered this and got me a book called My Future Listography, which has pages of empty lists such as "Films You'd Like to See One Day" and "Halloween Costume Ideas" that I get to fill out. It may have only cost her $15 to buy, but it was thoughtful, useful, and to me, a gift that keeps on giving!
If you know the person wants something you already own, as long as it hasn't been used before, I don't think there's anything wrong with re-gifting. Just make sure it's not the same coffee maker that they gave you last year, and if they ask for a gift receipt, be prepared to bend the truth a little and tell them you must have accidentally thrown it out.
For all you DIY crafters out there who love to scour the Pinterest boards for new ideas, if you can knit, sew, or hot glue like a pro, a hand-made gift is sure to always impress and save you significant cash. If you know your mom loves tea, why not make her this unique river rock teapot hot pad? If your girlfriend complains about how her necklaces always get tangled together in her jewelry box, this stylish necklace holder is easy to make and way cheaper than buying something similar at Urban Outfitters. If your man considers himself something of a beer connoisseur, skip the one year subscription to Draft Magazine and build him his very own beer cake!
How do you save money on gifts during birthday season?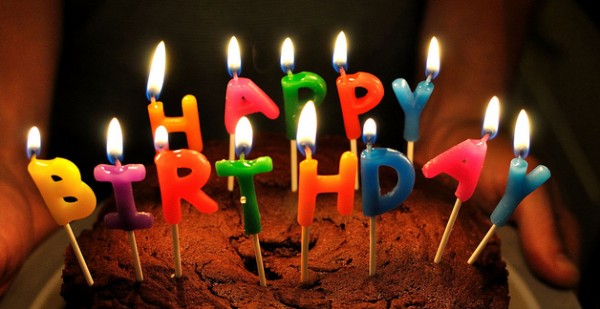 (Image credits: wolfsavard, TriggerHappy, WillClayton)