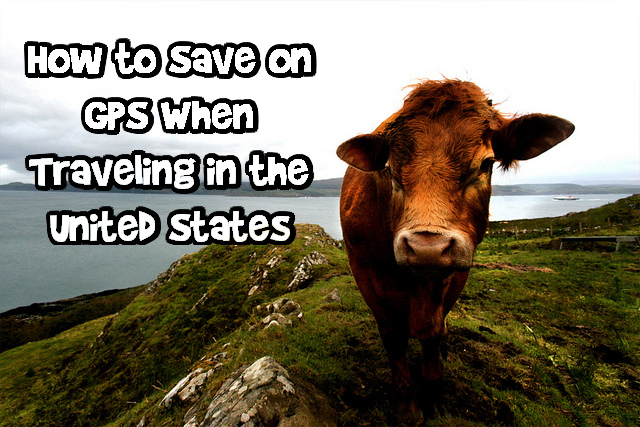 On a recent weekend get-away road trip down to the United States, I decided last minute to sign up for a few days with Roam Mobility so I could access cellular data while I was in the United States of America to avoid the high data charges from my cellular account with Telus.
I thought it would be a good idea so that if I needed directions to get somewhere it would be easier.  It was probably the best $4 that I have spent in the past year.  It was only $2 a day, instead of the $10+ a day it would cost to rent an actual GPS from a car rental company or buy a GPS device (I personally don't know how to operate them) for hundreds of dollars.
Here's how you do it.
Sign Up for Roam Mobility
Roam Mobility allows you to talk, text, and use data in the United States without paying the expensive roaming charges through Telus, Bell, or Rogers.  All you have to do is buy a Roam Mobility SIM card (Regular price is $19.99 but often you an get two SIM cards for $15 or a discount on the $19.99 price tag).  With the SIM card you will need to make sure your Telus, Rogers or Bell (or whatever phone you have) is unlocked.   Alternately, if you do not want to unlock your cell phone you could buy a Roam Mobility cell phone instead of a SIM card, that way you have a designated phone.  Bargainmoose also has some great promo codes and deals on Roam Mobility SIM cards.
Sign up for Roam Mobility through their website and then choose how many days you want (you can even prebook it).  The options are talk, text, and data, or just text and data etc.  With the SIM card you will have your own "United States" phone number that you can use (it is yours for a whole year but you lose it after a year of inactivity with the SIM card).  I opted for the text and data plan.  You will be charged (after you give your credit card information) and you won't have to pay any overage fees after that.  What you pay is what you pay! (Isn't that a great feeling?)
Using the data (it is 2G data, so it was slow so when you are looking up actual websites, it is slower than molasses) was great because I always use Google Maps even when I'm NOT traveling and just driving around the city.  It was great for whatsapp and texting, as well.
Other Ways to Save on GPS Without Having to Buy a GPS
Another way to save without having to buy a GPS (or rent a GPS if you are using a rental car) is if you input your destination in Google Maps while you have free wifi (in your hotel or accommodation or whatever) you can use these tips by iPhonehacks to input "OK maps" in order to have the map saved offline.  Wired magazine also confirms that this is probably one of the best kept secrets.  It's not the same as navigation but better than no map at all!  Google Maps directions should also work even if you don't have data as long as you had data/ wifi when you inputted the original directions.  This is of course if difficult when you have multiple destinations you want to go to and when you're on the go, which is why signing up for Roam Mobility makes so much sense, especially if you head to the United States often.
Here are some more tips on how to save money by not buying a GPS from HowtoGeek's blog.
Personally I don't know how I would have been able to handle driving on those highways without the navigation system (remember the days when we used to have maps on paper format?).  There would have been many wrong turns, I'm sure, which is part of the allure and adventure of road trips, but sometimes you just want to get from A to B without any added adventure, right?
Bargainmoosers, have you tried using Roam Mobility?  What do you use for your GPS navigation system when you are road-tripping in the United States?
Photo credit: Graeme Law