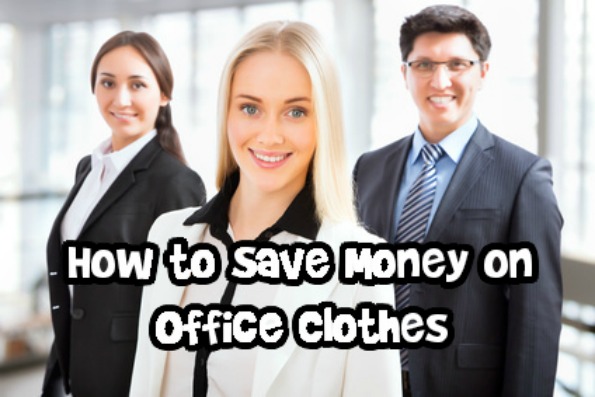 Work clothes are, on average, more expensive than the clothes we normally wear, such as T-shirts and jeans.  The materials in work clothes, such as wool, silk, and cashmere are more expensive than non-work wear and unfortunately, we have to wear different clothes every day to look professional and for fear of being labelled a casual outcast at work.  Of course, one great way to save money on office clothes is to buy clothes when they are on sale, or during off season.
So, if you, like many others, do not have $2500 (or do not want to spend $2500) to spend on work clothes, then here are some ways that may help you save money on office clothes.
Invest in Classic Pieces
Classic work and office clothing, such as a black blazer, classic black shoes, and pinstripe or wool pants are key pieces in any office wardrobe.  A black blazer (especially if it is made of soft material, like the classic Zara black blazer) is versatile and easy to match with dresses (even non-structured flow-y dresses) and jeans and heels.  At work, they can be matched with different coloured pants (for example, chocolate brown pants) as long as you are wearing a top with unifying colour (e.g., brown and black block stripes).  Wisebread agrees and recommends spending more money on one classic black jacket in order to pair it with other items to dress them up.  It is a good idea to spend a bit more on these pieces because it is easy to tell when they are cheap and not well made (for example, an ill-fitting blazer or scuffed, worn shoes).
Hit Up Consignment Stores
Consignment is one of my favourite ways to save money on clothing.  I often make an effort to sell my clothes back to consignment if I have not worn them for a few years or seasons or if I don't fit them anymore.
If you're pressed for time or there aren't any consignment stores where you live, you might want to look at some online consignment stores, which are fast becoming popular.  Mashable lists some of the more popular online consignment in the United States.  There are a number of good consignment stores online in Canada like Minitrade (which now sells women's clothing too) and you could even hit up eBay or Kijiji.
Shop End of Season
Timing is everything.  According to Time Magazine, shopping at certain times of the year and even certain times of the week has its benefits.  For example, did you know that on Monday, you can save money on men's and women's dress pants? And on Wednesdays, typically shoppers can expect to save 40% on shoes if you buy online.  In addition, the best time of the year to buy (in stores, and not online) is December 26.  The best time of year to buy suits is in January.  It is a good idea to invest in a suit, even though $500 is a lot to shell out initially, if it fits you well, you will feel like a million bucks and sometimes, well, that's priceless.
Go Custom Made (Overseas)
Just like custom made bridal dresses you can also get custom made suits and even tailored shirts.  Although this list from Lifehackers is tailored (excuse the pun) more for men, there is one website that can provide custom made dresses and office wear for women.  One big custom made clothing website/ company is Indochino, and they were masterminded right in Victoria, BC.  The concept is that you measure yourself (I would recommend going to a tailor you know so they can measure you), order your suit, and it comes delivered to you a few weeks later.  It is custom made in Vietnam or China, where labour (unfortunately) is much more affordable.  Even though this sounds like a great idea, sometimes it can be hit or miss.  It is a good idea to find a company with positive, good reviews, so that if something doesn't fit right, it can be returned and re-altered.  Some men find that this is a good way to buy suits anyways because oftentimes, even buying a suit off the rack, you would still need to take it to a tailor to alter it.
Bargainmoosers, what are your favourite ways to save money on office wear?
Photo Credit: SalFalko