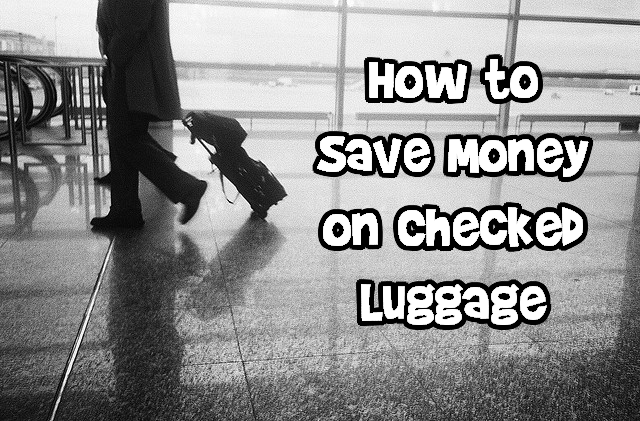 With summer holidays coming up, many people are taking to the skies and traveling up in the air.  Much of the time, when you book your flight, you have to pay extra for checked luggage, depending on the airline that you are flying with.
Before discount airlines (for example, Allegiant Air) were available, the idea of paying for checked luggage was not something I thought about regularly or routinely.  I remember the days of traveling that you could have two pieces of checked luggage.  These days, you're lucky if you can get one piece of checked luggage.  Nowadays, with increasing fuel costs increasing the cost of flying, more and more airlines are charging for your first checked luggage, including Air Canada on domestic  flights.  The checked luggage costs (not to mention the additional 'select-your-seat' costs) really add up and tend to make that discounted ticket something that isn't much of a steal of a deal anymore.
According to CBC, Air Canada has already begun to charge $25 for your first checked piece of luggage.  Obviously, this will naturally cause an increase in people wanting to stuff everything into their carry-on, but Air Canada is training officers to enforce the size restrictions and asking you to check your luggage if they deem necessary.  So far, this has only been  happening at the Toronto Pearson airport.  At present, there aren't any limits asking for your carry-on weight but it might be something they enforce in the future.
Here are some ways on how to save money on checked luggage.
Know Your Baggage Rules
Each airline has different baggage rules and carry on allowances, depending on the size of their aircraft.  That means, the carry-on luggage that you bought at the department store might not meet the requirements of the airlines.  That's why it is important to do your research on the carry on and check-in baggage rules before you fly and preferably, before you book your flight.  For example, Air Canada's baggage information is listed on this page.  For Air Canada, you are allowed one standard and one personal article, each weighing up to 22 lbs, and there are specific size restrictions.  Nerd wallet has a great link to an online web tool that tells you the carry on luggage allowances for American airlines.
In addition, knowing your baggage rules also means reviewing what you can pack as carry on, and what you cannot.
Pack Light
Of course, one way to save on checked luggage fees is to only use carry on baggage and pack light.  Invest in a good carry on bag that will fit on the airlines that you most frequent and make sure you weigh the products you pack into your bag.  You'll be surprised at how much you can bring as a carry on.  The Independent Traveler goes so far as to suggest investing in a luggage scale to check how much your luggage weighs in at.
Bulk Up What You Wear
Another way to save money on checked luggage is the wear your luggage on your sleeve!  Bulky down jackets, coats, and sweaters are probably not the most comfortable on the plane, but it drastically or significantly reduces the amount needed to put in the carry on luggage so the trade off can be worth it.  Therefore, wear that jacket on the plane if you can.
Get a Credit Card that Allows Free Checked Bags
Finally, if you have a credit card associated with an airline loyalty points program, it offers additional protection for airline fees such as baggage fees (depending on the airline and the credit card, for example).  With the TD Aeroplan Visa Infinite card, if you book your flight from an Aeroplan reward, you will get the first checked bag for free (only if you book your flight via them of course).  A lot of credit cards have baggage perks like this and it's a good idea to spend a little time reviewing what your credit card can offer you!
Hopefully these tips will help you save a bit of money on your next flight with or without checked baggage fees!
Bargainmoosers, do you have any tips that you want to share on how to save money on checked luggage?
Photo credit: Reinis Traidas