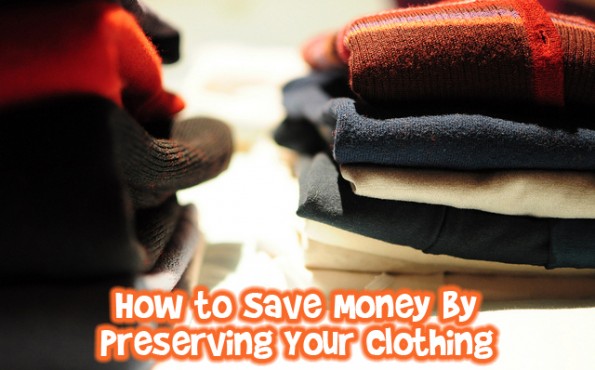 When it comes to your wardrobe, if you want to get the most bang for your buck then you need to choose quality over quantity. It can be hard to pass up buying that $10 sweater for a similar looking garment at twice or three times the price, but if you want that article of clothing to last more than a few spin cycles, you need to remember that the lowest price doesn't always mean the best value. Here are a few tips on how you can save money by investing in your wardrobe the right way.
Choosing the Right Fabrics 
The blog Haute Hijab writes that when shopping for clothing, the best fabrics to look for are "cotton, silk, wool, and linen", as they hold their shape best and last longer than other fabrics. As far as fabrics to avoid or be cautious of, 100% cottons, rayons, and acrylics are cheaper to buy but can shrink in the wash, wrinkle easily, and tend to pill.
Cleaning Your Wardrobe Properly
In order to best preserve your wardrobe, reading the care instructions on the label and cleaning your garments properly is the most important thing you can do to ensure your clothes last as long as possible. For instance, to lengthen the life of your denim garments, you shouldn't wash them that often, even up to 6 months at a time, and washing them inside out will help prevent colour fading. It's also a good idea to buy a good quality detergent and not just whatever is on sale to get the best clean for your clothes.
Storing Your Clothing
When storing your clothes, it's best to keep your garments in "cool, dry, dark places", as sunlight can fade and weaken fabric, suggests Woman's Day. It's also noted that you should avoid leaving any of your clothing in plastic covers since fabrics need to breathe and leaving your article of clothing in plastic can lead to "mildew, odours, or colour changes". It's also important to know which clothes should be hung and which should be folded. Fabrics such as cotton and silk should be put on hangers to prevent wrinkles, but a thick wool sweater should be folded or rolled to prevent it from sagging and losing its shape. As for what type of hangers are best to use, by all means try to avoid using wire hangers as they tend to cause misshapen shoulders and unwanted indentations. Stick with thick plastic or wood hangers for the best results.
Additional Things to Remember
If you plan on getting your pants hemmed, remember that you should wash them at least twice before taking them to the tailor, to avoid the length of the hem shrinking the next time you wash them. To prevent permanent damage by stains on your clothes, make sure to have a good stain remover at home or in your purse to stop the stain as soon as it occurs, and after you take it out of the washer, make sure the stain is gone before putting it into the dryer, otherwise the stain will become permanent.
Bargainmoosers, what do you do to make your wardrobe last as long as possible?
(Image: fred_v)