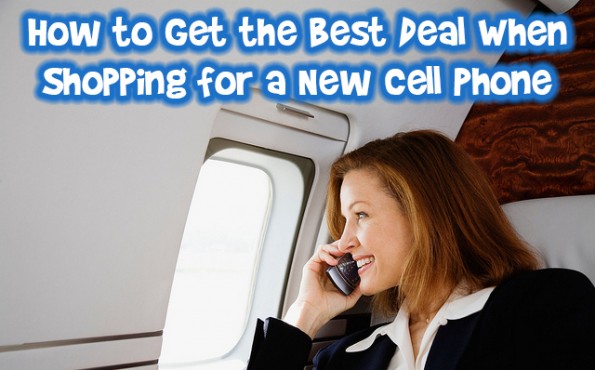 For the past few months I'd been toying with the idea of upgrading my cell phone. I've been carrying around an iPhone 4 for the past year, and although it's a big improvement from my old Blackberry, it started showing signs of decline once I updated it to the current OS. Since I use my phone all day long to text, phone, email, tweet, and surf the web, I knew that getting a new smartphone and a new plan wasn't going to be cheap. That being said, I also knew that there were several ways I could get a good deal and negotiate for the best contract possible. In the end I was able to get an iPhone 5S (16GB) plus AppleCare on a two-year contract, costing me only $70 per month for the plan and $150 for the phone. Considering the phone alone is worth $700, I think my deal-finding efforts definitely paid off.
Decide what type of phone you want first
Research, research, research! Knowledge is power, especially when it comes to choosing the best phone for you and renegotiating your cell phone contract. The key thing to remember is that not all phones are alike. Although some phones may seem more popular than others, that doesn't mean it's the best phone to fit your needs. Are you a PC user and feel more comfortable using Microsoft products? Then you may want to consider getting the new Windows Phone 8.1. Are you like President Obama and can't live without that Blackberry keyboard? Then Blackberry 10 may be just what you're looking for. Once you've decided what type of phone you want, then you can start negotiating a new contract.
Talk to the retentions department of your current cell phone provider
Don't just call the general 1-800 number of your cell phone provider when trying to negotiate your mobile contract. Go directly the retentions department because those customer service representatives' jobs are all about retaining existing customers and in turn, making you happy. Personally, I'm not a great negotiator so for the past 5 or so years I've had my husband negotiate my cell phone contract on my behalf (what can I say, he's really good at it!), so getting a little help from a family member might be something to consider. It's also important to know exactly how long you've been with your provider to prove just how loyal a customer you've been. I've been with my provider for close to a decade and I definitely played the loyalty card in order to get a great deal on my phone plan.
Shop around to see what the competitors are offering
That being said, a few years ago when I was renegotiating my contract I was having a really tough time getting a good plan price. For one reason or another, the retentions department was not giving me the price I was looking for so I needed to get a bit of leverage. I started noting down all of the special offers being promoted by its competitors and checking out online forums so I could threaten leaving my provider for a better deal elsewhere. In the end, I got the price I wanted and they solidified keeping me as a customer for another 3 years.
Don't get sucked into all those useless add-ons
When I negotiated the contract for my old Blackberry a few years back, my main want was to have a no frills phone that cost me no more than $35 per month, but allowed me unlimited texting. At the time they were really pushing me to add on data so I could surf the web on my phone, but I really wasn't interested in paying an extra $20 for something I knew I wouldn't use. I held firm with the price I wanted and made sure to never waiver. The end result was me getting a plan for $35 per month, unlimited texting, and free access to my social media accounts. Since I had that plan for 3 years, I know I saved over $700 by standing my ground and not getting sucked into their sales pitch for extra bells and whistles.
Avoid expensive accessories
Lastly, if you want to protect your phone from breaking, it's always a good choice to get a phone case. That being said, if you go into any cell phone provider's store, you'll have a tough time finding anything cheaper than $30 for just a piece of plastic or silicone. One way to get a good deal is by checking out websites like Amazon or Ebay where they can be as low as $5. I was a bit impatient when I got my phone so I immediately checked out one of those cheesy looking kiosks at the mall. My brand new silicone case cost me $15 and works like a charm.
Bargainmoosers, what tips and tricks do you have up your sleeve to get a deal on a new cell phone?
(Image: Sam Churchill)