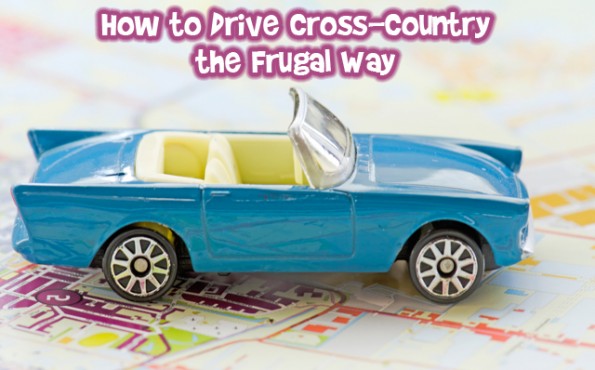 This past spring I got married, and it sure has been a whirlwind ever since. Not too long after the wedding, my husband and I up and moved all the way from Vancouver to Toronto to seek out some different job opportunities, and instead of flying we decided to do a two-week road trip. Our journey to Toronto was filled with many ups, downs, and plenty of flat land as far as the eye can see, but throughout it all we always had money management on our minds. Without a budget and some careful planning, a road trip can easily become very expensive. We did a lot of things right when it came to finding deals and being frugal, but we also made a few mistakes along the way. Here are some of our tried and tested dos and don'ts of doing a cross-country road trip.
DO make a budget and stick to it
When you're on the road for six to twelve hours a day, you may feel more inclined than usual to treat yourself to a coffee or a new magazine every time you stop for gas or a meal. Just remember, all those little purchases can add up quickly, especially if you are going to be on the road for a few weeks. Before you leave on your journey, make sure you make a budget for each day of the road trip, and take measures to keep all of your receipts so you can track your spending after each day's drive.
DO compare hotel prices online and take advantage of rewards programs
Since we weren't sure if we were going to drive the entire way through Canada or dip into the U.S. for a portion of our trip, we didn't pre-book any of our hotels. Instead we decided to book each nights' stay the day before. In order to keep costs down, we made sure to compare prices on hotels' websites and hotel discount sites to get the best prices possible. The interesting thing we discovered was that sometimes the discount sites didn't offer the best deals. There were a number of hotels we stayed at that offered a better price if we booked directly through them, and either provided them with our CAA membership or signed up for one of their rewards programs.
DON'T eat at restaurants for every meal
A big mistake we made was eating out far too often. After a long day's drive, sometimes we were just too tired to think about going to the grocery store to prepare meals for dinner or the following day, so most of the time we either ate out at chain restaurants or cafes. Our decision to be a bit lazy and take the easy route ended up costing us hundreds of dollars that could have been put towards gas or a few nights' accommodations.
DON'T drive in a non-fuel efficient vehicle
One of the big reasons we knew we could afford to drive across the country is that our car is a tiny Hyundai hatchback and is extremely fuel-efficient. To give you an idea of what it cost us to drive to our final destination, when we drove through Canada it cost us on average $50 - $60 to fill up. However, because we did end up driving part way through the U.S., it only cost us $30 - $40 to refuel since gas prices are a bit lower there. In total, it cost us $383 in gas to get from Vancouver to Toronto, but I know that if we had driven a less fuel-efficient vehicle that number would have either doubled or tripled. Since the average one-way plane ticket from Vancouver to Toronto is $600, driving a bigger car or truck just wouldn't have made any sense, though I'm sure I wouldn't have minded the extra leg room.
Bargainmoosers, what are some of your tried and tested dos and don'ts of driving cross-country the frugal way?
(Image credit: Zela)