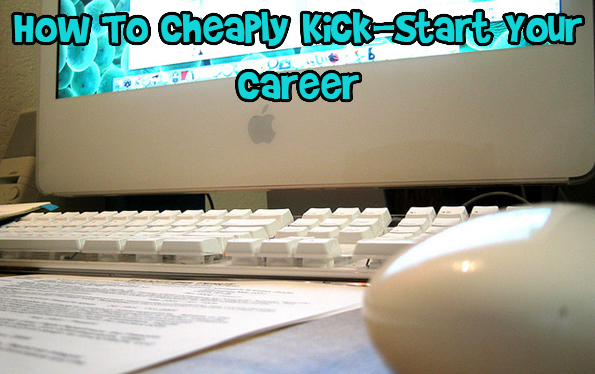 It's almost the new year, and there are a number of you who will be evaluating your career, and thinking about next steps in your job.  I'm a huge proponent of not just working in a job, but following your passion.  Our life isn't that long in the grand scheme of things and we spend almost 60% of every day at work.  Why waste time doing something you don't love?  Follow my steps below to kick-start your career.
Resume writing services online
There are lots of free resume writing resources online.  Checkout resumizer for some solid resume templates to follow.  There are also lots of resume writing services available across Canada, but generally they will cost you.  However, depending on where you are in your career, and your level of comfort with resume writing, this could be something to consider.  As an HR Manager, the most important elements of an effective resume include: ensuring that the spelling is correct, including your accomplishments at each job, and stating what your career objective is.  Before you can start looking for something new, be sure you have a good understanding of the direction you want to head in.
Assessments online
I am a huge proponent of conducting assessments.  They are an amazing way to figure out what you want to do in life. I completed a career assessment in high school which identified HR as a perfect career for me.  I followed through with this path, and have had a successful career thus far.   Good tools include Myers Briggs, and there are some free tools available at CareerPath.  It's worth your time to take a few minutes to figure where your fit is.
Networking
Networking is a cheap or free activity that can reap excellent rewards.  Not sure where to start?  If you are a member of a professional association (HRPA, CA, IABA, etc.), there are always lots of activities for you to be involved in.  Check out your local chamber of commerce for area networking events which are usually either free or very cheap.  Also check out LinkedIn for networking events, both in-person and online through the groups you can join.  Online networking is beneficial, but face to face is always best.
Courses through your work or EAP program
Lots of companies offer free courses, either through their training and development program, or through your EAP program.  At every company I have worked for, there is a corporate training and development program whereby I can attend courses that will benefit both the company and myself in my job.  At my current company, we will pay for courses for future areas of interest.  As an example, if I currently work in sales and I have a potential interest in working in marketing, I could take a marketing course.  My husband works for the Beer Store, and we just received a flyer from his union about completely free courses he can take on subjects ranging from Microsoft Word, to health and safety.  Usually, if you are attending a course your company is paying for, it needs to be directly tied to your current or future job.  Talk to your local HR rep, or contact your EAP program for more information.
Volunteering
Volunteering in your community is an excellent way to learn and practice new skills, be it management skills, technical skills, or soft skills.  Joining a board, or volunteering with your kids school, or the PTA are all excellent ways to get connected in your community, contribute to society, and learn new skills.  As an example, I have been on the board of my daughter's preschool for the past three years.  I have had such roles as VP-Fundraising, President and Secretary.  Although these board positions have required a certain amount of time and effort, the lessons I have learned have been invaluable.  The management skills I learned in my role as President were great lessons for me for my current management role at my full-time job.  Companies are more likely to offer promotions or new positions to people who have acquired skills on their own.  Volunteering also demonstrates that you are willing to contribute to your career with your time.  Most people don't take the time to volunteer, and this can really set yourself apart from the crowd.
Another aspect of volunteering is volunteering at work.  You can volunteer to take on extra tasks at your current job, and/or you can volunteer to participate in your company's corporate committees.  Most companies these days have a joint health and safety committee in the very least.  There are lots of companies that also have a social committee.  By volunteering your time, you are demonstrating that you are committed to the company, and to your career growth.
Ultimately, owning your career begins and continues with you.  No one else can help you determine what you should be doing until you decide to help yourself.  If you are unsure of what step to take, reach out to your local HR rep, or contact your friend network for ideas of who to talk to.   Evaluating your career doesn't have to be costly, ask your company what resources are available, and join LinkedIn!
(banner image credit: Elliott P.)