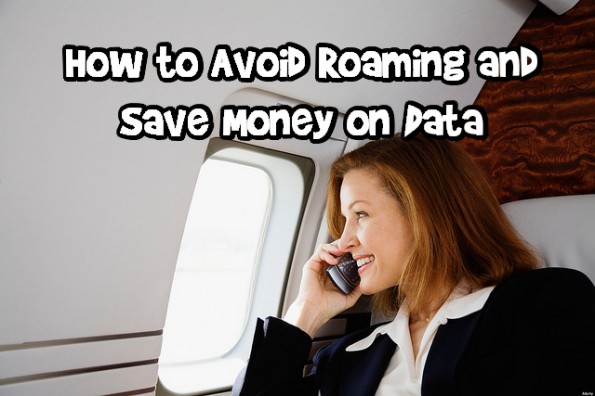 We all know someone who was charged a ridiculous amount of money for keeping connected while away from Canada for travel.  In fact, you may have even heard of the horror stories, like how someone a few years ago got charged a $37,000 bill for roaming from Telus for using their iPhone in Egypt.
Therefore, avoiding roaming charges at all costs will definitely save you money.  Thankfully, the options for keeping connected through Facebook, email, and instant messaging are still reasonable and don't take that much effort to do.
Here are a few tips on how to avoid roaming and save money on data while you are traveling outside of Canada.
Unlock Your Cell Phone
Some phones come unlocked already, but some carriers, like Telus, come with their phones locked (for example, the iPhone).  After three months with the carrier on your new plan or after you buy your new phone, you can pay $35 for them to unlock your cell phone for you. They can do this over the phone and the process takes about 30 minutes.  After that, you can...
Buy a SIM Card
A SIM card is a tiny little chip that you can put into your now unlocked phone.  It allows you to use the carrier in your country you are staying in outside of Canada.  The rates are much more reasonable than any roaming package from your carrier.  They have SIM cards from T-Mobile and other carriers that you can use when you are in the United States.
Alternately, instead of unlocking your cell phone, you could buy a cheap GSM enabled phone to use in your destination country.
A carrier in the United States called Roam Mobility has SIM cards that you can use for coverage all over the United States.  This is helpful if you are not just planning to visit a single state, where individual SIM cards may cause you to roam if you go from Washington to California, for example.  It is targeted towards Canada and even provides you with shipping to Canada.  I have a friend who uses this and he is very happy with the SIM card.  Their SIM Card costs $19.99 and plans vary according to what you need.  For example, the talk and text plan can range from $3-4 per day and you can purchase it ahead of time.
Turn off Cellular Roaming
On your iPhone, the data roaming is turned off automatically.  Before you head off to your destination, make sure that it is toggled off.  In fact, make sure your "cellular data" button is also toggled off.  This will restrict your smart phone to only use wifi to access the Internet, instead of using your cellular data.
Get Skype
If you like to chat on the phone while outside of Canada, you can get access to Wi-Fi and use Skype.  The great thing about Skype is that you can buy Skype credits (which last forever because most calls cost only $0.02/minute) and you can call any number you wish with Skype.  Skype credit is an "add-on" to Skype where you can use it to call land-lines or cell phones without the person having a Skype account.  I've bought $10 worth of Skype credit and it has lasted me over a year.  You can also send instant messages for pennies too with Skype credit.
Disable Location Setting and Push Notifications
Another thing that would help prevent expensive data charges is to disable your location setting function and the push notifications.  These are what I call secret data suckers as they access and use data behind your back without you being aware of it.  For example, the push for email updates your email regularly for example, every 15 minutes or 1 hour.  Instead you can update this manually, like when you have access to wifi.
The advent of the Smart phone has been both a blessing and a curse!  We can keep connected with each other even while traveling, we can post updates of our travels and adventures in real-time, but this often comes at a large cost.  With these tips, hopefully they help you keep connected with your Smart phone for less.  However, maybe keeping your Smart phone around isn't the point of going on holiday.  Might be better to leave it at home and enjoy the company of the people you are traveling with instead!
Photo credit: Sam Churchill
Bargainmoosers, do you have other ways in which you save money on roaming charges while away from Canada?