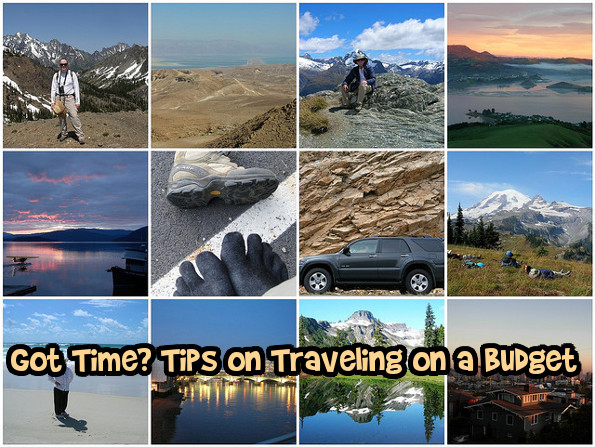 Two weeks vacation is not long enough, in my opinion, and many employee-workaholics don't even take their vacation time. According to the New York Times, in 2007, 33% of employees in the private sector took vacation for 1 week (and this included the weekend). People are scared to vacation, understandably because of the economy.
However, if you're one of the lucky few to be able to take a sabbatical, or to be able to afford a leave of absence from work, an extended trip to travel around the world is a wonderful idea (before the kids start coming) or even if you're retired on a fixed-income budget. How long is long? Three month to six month to even one year of travel is the norm for many individuals living in Australia and the United Kingdom (just go travel and ask the people you meet how long they're traveling for).
This duration of time gives you more time to travel to the places you want while saving on airfare. If I could "do it again" I would definitely do this instead of spending money on airfare annually to go to locations that are relatively close to each other (e.g. Thailand and Cambodia). That way, you might be able to get that travel bug out of your system enough to last you through your child-bearing years and onto retirement! ;)
Here are some tips on making your travel dollar work harder for you so that you can travel longer:
Consider WWOOF-ing it up
No, we're not asking you to act like a dog busking on the street. WWOOF-ing stands for World Wide Opportunities on Organic Farms. It is an effort worldwide to connect volunteers to organic farmers. We all know that organic foods don't come cheap, primarily because the cost of organic farming is so high, and it is labour-intensive. Any effort to increase organic food production while being able to stay for free is good in my books. Learning how to farm (and for those city slickers) what foods actually look like is a valuable experience. Not only are you learning to travel in a sustainable way, you get to make a sustainable impact. You just need to make sure you're physically fit because it's likely not going to be a walk in the park.
Here is Canada's WWOOF website. It's $50 for membership that lasts two years and staying with the WWOOF farms are free.
Here is the international WWOOF website, based out of the United Kingdom.
Consider a Working Holiday
SWAP is an organization that connects you with locations around the world (USA, UK, Japan, Thailand, France, Australia to name a few) for visa applications, jobs, and even housing. You do have to be under the age of 31 to apply for this program. It's a great program and you might as well live somewhere else and truly immerse yourself with the experience and the culture instead of just observing from a distance, right?
Consider Volunteering…and Fundraise
There are numerous volunteer organizations available. Unfortunately, the majority are costly (you usually have to pay for food, lodging, and your volunteer experience as a package while the middle-man pockets the rest), but there are a few that cover the cost of your lodging and food just for volunteering. This means that you'll only need to pay for the ticket to get there. Ask and search around. Although the Mercy Ships are religiously based, a friend of mine recently went with this program to Western Africa and had a life changing experience. Many individuals trek for miles with their families to be able to have free health care and surgeries provided by the members of the Mercy Ships. There are numerous other agencies out there that provide volunteer-vacation type work, including large tour agencies like Intrepid and G-Adventures (formerly called Gap).
Although these are more nontraditional ways of saving money on food and lodging while traveling, they prove to be unique and sustainable ways of contributing back to the global community while being able to travel.
Bargainmoosers, have you tried these alternative ways of traveling on a budget?
photo credit (brewbooks)