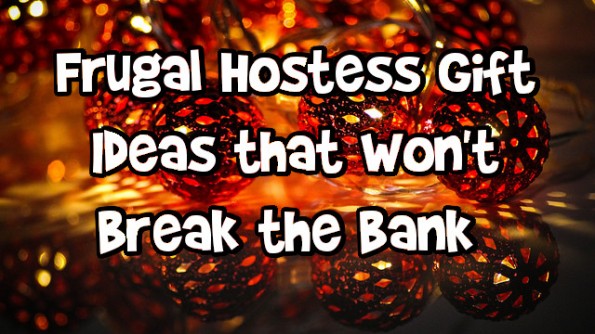 With fall comes more dinner parties and with the holiday season around the corner, it is time to get prepared for the holiday season of dinner parties at your friends and family's homes.
I always have a great time at dinner parties, though I'm not usually a big fan of hosting dinner parties myself (perhaps it is too much pressure and too much spotlight for me).  That is why, when I have the opportunity to go to a friend or an acquaintance's home to have a meal, I am very grateful.  To show your gratitude, most people usually bring a small gift.  Although I usually bring wine, there are much less expensive alternatives to wine that can show your gratitude and impress your hostess with the most-est.
Here are six fun and frugal hostess gift ideas that will be easy on your budget: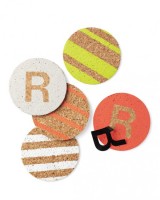 Put a Cork In it: Cork Coasters
I love this idea, of course it is chic and classy disguised as frugal.  Martha Stewart has a great Do It Yourself Cork Coasters gift idea.  All you need is some cork coasters, a stencil, craft paint, and some masking tape.  I personally like this idea because it can be personalized and it is a welcome change from the usual hostess gift of wine or soap.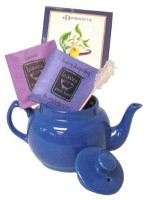 I'm a Little Tea Pot
I am a really big fan of this teapot as suggested by Woman's Day because it looks "expensive" but can be very inexpensive and is an easy Do It Yourself project.  All you need to create this teapot are your favourite teas and a tea pot (one can easily be purchased for cheap from the dollar store).  You can also add the rock sugar swirl stick for cheap but it may be difficult to find and I personally do not think it is completely necessary.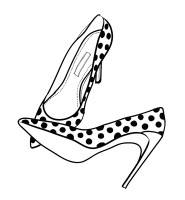 This is Art: Art Print
Although this would be harder to replicate yourself if you were not artistically inclined, this art piece is affordable and very chic at the same time.  Here is the posting from glo for 11 inexpensive hostess gift ideas.  For the art print it is under $15, though you would need to pay for shipping of course.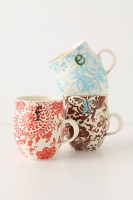 Give an M&M, a Monogrammed Mug
If you are running out of time, a great personalized gift that will usually (I'd say 80% likelihood) be liked is a monogrammed mug.  All you need to do for this one is go to the dollar store and buy a mug, and then add a stencil to it to monogram it and make sure that the stencil does not come off (may need to put in oven to harden it).  It is an easy gift and will not break the bank at all.  You could buy it through Anthropologie instead if you'd like.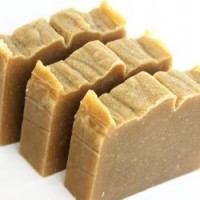 Wash Your Hands: Soap
Of course, a classic gift for the hostess is soap.  Soap can be very inexpensive if you buy it (even fancy soap that is bought from stores).  In addition, if you wanted to go the Do It Yourself route, you could always make your own soap.  Here is a link to Pinterest for hundreds of recipes on how to make your own fancy soap, pretty soon you'll have your friend asking for soap for Christmas!  They will be a hit especially if you customize it with different smells.  One time I received homemade soap in a "mojito" flavour, it was great and I really enjoyed using it.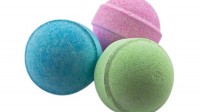 You Da Bomb: Bath Bomb or Bath Salts
Finally, the last alternative to a typical gift of wine to the hostess is bath salts or bath bombs.  Bath bombs and bath salts are super easy to make and make a great hostess gift because you are encouraging the hostess to pamper herself (or perhaps if she doesn't really like it  then she can always regift it).  You can decorate it and put it in a cute mason jar.  Here is a homemade bath bomb recipe from the Living on a Dime blog.
Bargainmoosers, do you have any easy to make and easy to give (aka well appreciated and loved by the hostess) gift that you love to give?
Photo credit: Susanne Nilsson