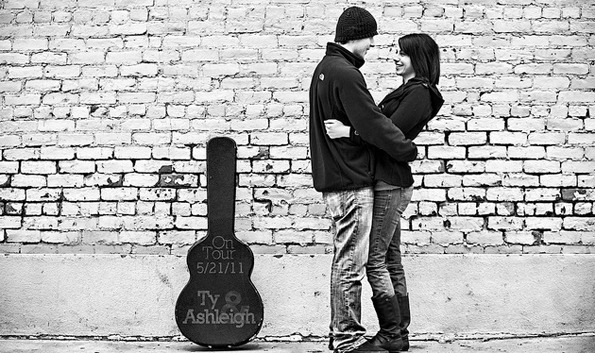 It isn't easy being frugal on a first date, especially if you don't want look like a total cheapskate to some guy who might be "the one." Moreover, with the death of chivalry, it's now unrealistic to expect your date to jump for the bill before you do. More times than not, you'll be going Dutch, or, if you've scored a real winner, he'll expect you to pay for the entire date, so don't forget to bring your wallet ladies.
Let's not forget that the purpose of a first date is not just to see if you are attracted to each other and have anything in common, but also to see if you are able to communicate well with each other. Communication is the most important element of a healthy relationship, so why not opt for a more subdued date where you can both talk, instead of some extravagant helicopter trip around the city, as seen on almost every episode of The Bachelor (and look where most of those relationships ended up).
That being said, considering myself fairly well-versed in the art of budget-friendly dates, I've compiled a few frugal date ideas that will give you ample opportunity to find out if your date is a good listener, and worth taking out your debit card for.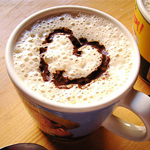 The coffee shop date – This may be the most obvious date idea, but hey, if it ain't broke don't fix it. This is a great idea for any first date because it's a super casual setting and doesn't require you to give up your Friday or Saturday night to a potential dud. Moreover, coffee dates usually only last an hour or two, so if the date gets sour real fast, don't worry, it'll be over soon. Just make sure not to absentmindedly say "This was fun, let's do it again," when it's time for your goodbyes.
The sushi date – If you want to spend more than $5 on a date, then may I suggest upgrading to the sushi date? The sushi date is somewhat of a phenomenon in my mind. It's casual and cost efficient, but it definitely doesn't give off the air of being cheap. Just make sure not to order any really big rolls. It doesn't matter how much Saki he's had, no guy wants to see their date stuff their face with an oversized California roll.
The romantic walk date – Picture this: you're walking along the seawall, the sun is setting, you and your date are walking and talking, he slowly reaches for your hand to hold, and you're smiling because you didn't have to spend a dime! Ok, well this is an idyllic situation, but sometimes just going for a nice walk is the perfect way to find out if your date has boyfriend potential.
The county fair date – If it's summertime, at some point there will be a fair, carnival, or festival that will take place where you live, and most of those have free or relatively cheap admission. It's the food, games, and door prizes that will cost you an arm and a leg. So, why not skip the deep-fried mars bars, whack-a-mole, and big stuffed giraffe, and strike up a conversation with your date while taking in all of the attractions.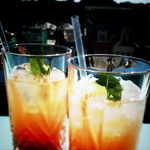 The drinks date – I'd like to classify this date as more of a serious date, without the serious price tag. Plus, sometimes going for a few glasses of wine might be just the thing to get rid of those first date nerves and to give you the chutzpah to ask your date those really hard but important questions. Word of advice, if you plan on drinking wine, I'd stick with either a Chardonnay or a Pinot Grigio, unless you want your teeth to match your red dress.
What's the best cheap date you've ever been on?
(Image credits: Tomasz, Jerad, Captain Librarian, DavidKenny)