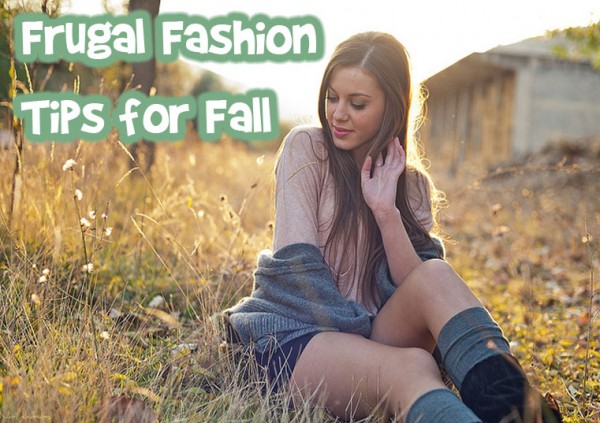 Although I don't love how summer is always over in the blink of an eye, I do love that because it only lasts a few months I can go years without having to replenish or update my summer wardrobe. If only the same could be said for fall, I wouldn't need to visit the mall more than twice a year, and would be quite happy to have some extra cash in my wallet. Unfortunately, no matter what province you live in you know that the start of fall means more than just putting on a jacket and wearing socks again. It means making sure you've got enough warm clothing to sustain you throughout the season, wearing layers all the time, and never leaving the house without an umbrella.
Considering myself an extremely frugal person, who would much rather save money than shell out a few hundred dollars for some new shirts and pants, I do know that when it comes time to do any fall shopping certain things you can cheap out on and others you need to consider an investment in your wardrobe. Since the shops have already started to roll out their fall fashions, and the temperature outside is dropping by the day, I thought this would be the perfect time to outline what you should skimp on and what you should pay a bit more for this autumn season.
What to cheap out on
Cardigans and tops for layering – If you work in an office or indoors, you know that from September all the way until March you'll need plenty of cardigans and tops for layering. Since you don't want to be wearing the same $100 sweater or silk camisole everyday, try to look for garments in the $10 - $20 range at places like H&M, American Eagle, Bluenotes, and Joe Fresh instead.
Everyday flats or dress shoes – Although I do believe that taking care of your feet is important, especially if you are going to be wearing the same pair of shoes multiple times per week, a good pair of shoe inserts can make all the difference. Moreover, if you know you'll wear the shoes often, then you also know that the chances of getting them scuffed, scratched, or damaged are very high. Instead of worrying every wear that you'll accidentally ruin your expensive new leather flats by walking into a puddle, save those shoes for special occasions and wear a cheaper pair from Winners or Payless Shoesource for your daily walk to work.
Accessories – I never used to care about wearing accessories, but as I've gotten older I've definitely realized that putting on a necklace or wearing a scarf can really make your outfit look more put together. Since most of us can't afford to wear real diamonds or designer hats everyday, places like Le Chateau, Forever 21, and Claire's are great for adding a pop of colour or sparkle to your outfit without costing you a fortune.
What to invest in
Everyday purse – I love bold coloured purses when I see other people carrying them on the street, but when it comes to having a good everyday purse that will last you for many years to come, investing in a good quality black, brown, or burgundy purse in a classic design is the way to go. Just remember that in order to preserve your purse for a long life, proper care is necessary and getting yourself a purse hook to avoid putting it on the floor might be a good idea too.
A waterproof rain jacket or trench coat – About five years ago I loosened my purse strings and bought myself a good quality rain jacket because all of my previous cheap ones either ripped or stopped being waterproof after a year or two. To this day it looks as good as new and has never let me down on the rainiest of days.
Rain boots – I used to just go to the cheapest shoe outlet and buy a new pair of rain boots every year because by the time spring came around they would always end up leaking. Eventually I cracked the code and realized that I needed to pay a bit more for some quality rain boots, and three years later they still keep my toes warm and dry and I can finally enjoy jumping in puddles again!
Bargainmoosers, what do you cheap out on or invest in when it comes to your fall fashion?
(Photo credit: Nikos Koutoulas)