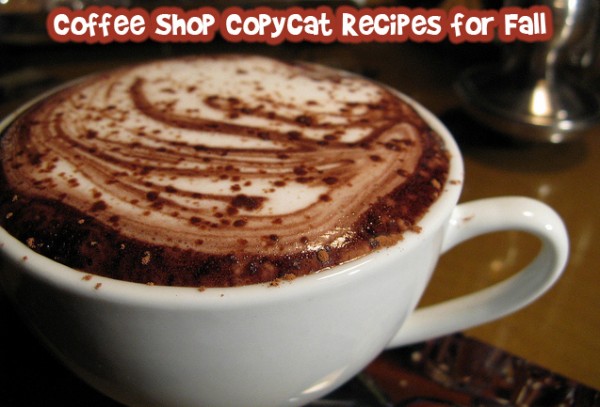 Despite the cold weather, rainy days, and influx of people with colds, I still get excited every fall when all of the coffee shops put their seasonal drinks back on their menu boards. I sure can't think of a better way to spend a dreary autumn day than to sit inside, wrapped in a warm blanket, and drinking a mug full of Salted Caramel Mocha. The thing is, the chances of me actually leaving my house to venture out into the cold, wet outdoors for one of these fancy coffees are slim to none. Moreover, the thought of paying $5 or more for one of these drinks, when I could make something at home for next to nothing is another big deterrent. So what's the solution? Becoming an at-home barista, that's what!
Pumpkin Spice Latte
Is there any other drink that encapsulates the feeling of fall more than the Pumpkin Spice Latte? Almost as satisfying as having a big slice of homemade pumpkin pie, this recipe from TheStar.com breaks down how to make this seasonal favourite in just a few easy steps with ingredients you most likely already have in your pantry. All you've got to do is throw 1 cup of milk, 3 tablespoons of canned pumpkin pie filling (or pure pumpkin), and 1 teaspoon of sugar into a saucepan on medium high heat. Once it's steaming, remove from the heat, stir in 1 tablespoon of vanilla extract, then whisk in a ¼ cup of strong, brewed coffee. And that's it! If you really want to copycat Starbucks, add a dollop of whipped cream and sprinkle some nutmeg or cinnamon on top.
Salted Caramel Mocha
I love the combination of sweet and salty (kettle corn anyone?), and the Salted Caramel Mocha is the perfect balance of both. I found a great recipe on 52 Kitchen Adventures' blog that includes a way to make the drink with espresso (if you have an espresso machine at home), and a way to make it with brewed coffee (for all of you who only have a French press at home like myself). This recipe is also very simple to make, requiring just 1 shot of espresso or a ¾ cup of coffee, 1-2 tablespoons of sweetened cocoa powder, a pinch of sea salt, and a ½ cup of milk. But in order to get all that caramel goodness in the drink, you will either have to spring for some caramel sauce at your grocery store, or you can attempt to make your own with some sugar, salted butter, and heavy cream.
Eggnog Latte
Some of you may think that it's still too early for the Eggnog Latte, but if you can already buy a 2 litre carton of eggnog at your grocery store, I say why wait until Halloween is over to make yourself this delicious drink? I found this recipe on Skinny Taste's website that not only sounds super yummy, it's actually low in calories! You just need to combine ¼ cup of low-fat eggnog and ¼ cup of non-fat milk into a saucepan, and put it on low to medium heat. If you have a frothing wand, it's suggested that you go up and down, then side to side slowly to make the mixture into a foamy consistency. If you don't have a frothing wand, apparently putting the mixture into a blender after it's heated works too. Once this is done, pour ½ cup of strong coffee in a mug, then top up with your frothy eggnog mixture.
Bargainmoosers, what are your favourite coffee drinks this fall?
(Photo credit: insidious plots)