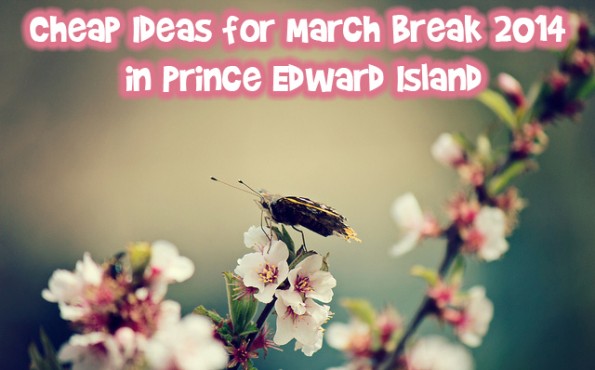 Although Quebec and New Brunswick have already begun their March Breaks, there are still people in provinces like Prince Edward Island that have to wait until the middle of the month (March 15 – 23) to kick off their shoes and relax for a week. On the upside, if you live in Prince Edward Island and plan on staying home for the weeklong break, you still have plenty of time to plan out how you're going to spend your days, and most importantly how to keep your kids entertained. Here are few suggestions on cheap activities you can do with your family this March Break in Prince Edward Island. If you have any other notable suggestions for March Break activities, make sure to share them in the comments!
Have fun at the art gallery
Want to spark your kids' creative learning this Spring Break? There are many ways you can do that at the Confederation Centre of the Arts. This March Break they are offering a weeklong art camp for kids filled with activities and guided tours through the gallery. For 5 full days the cost is $160, which is $32 per day. That's not too bad, especially considering this camp would be eligible for the Children's Arts Tax Credit.
Get active
Over at the University of Prince Edward Island, you can register your kids for one of their many fitness focused March Break camps. There's their Fun 'N' Fitness camp that's jam packed with games and sports; there's their Dance camp focused on jazz, hip hop, and funk dancing; and there's also their Sports!!! Camp that is focused specifically on soccer, basketball, volleyball, and other team sports. The cost is $140 for 5 full days, which is broken down to $33 per day. This camp would also be eligible for the Children's Fitness Tax Credit.
Step back in time
Get to know more about PEI's history by visiting any of the 7 museum locations available to the public. For a Family Passport, which gives 2 adults and 2 children access to 3 of the 7 sites, it will only set you back $31.95. For more information on the different museums, visit the PEI Museum and Heritage Foundation's website.
Take your kids to That Fun Place
This entertainment centre was set up by two moms a little while ago because they just couldn't find a fun place to take their kids when the weather was bad outside. Lucky for you, that's no longer a problem because That Fun Place will keep your kids entertained for hours now matter what the weather is like. Complete with a bouncy house, plasma cars, gaming stations, and a large playstructure, the best part is the low admission prices. Kids ages 1-4 cost only $4, and kids ages 5-12 are only $6. Alternately you could get the Family Fun Pass which is only $15 for 3 children, then an additional $2 per extra child. Now that's a deal!
Bargainmoosers, what are your plans for March Break 2014?
(Image: AJ Batac)