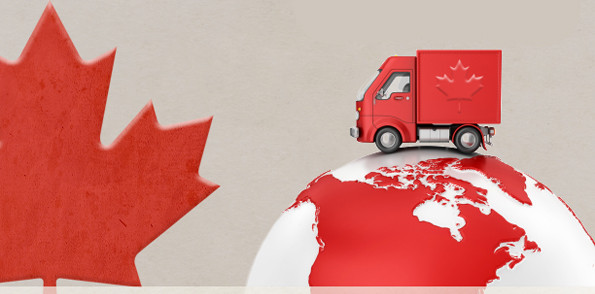 When ordering online, sometimes Canadian shipping can be a tad confusing to the average shopper. There seem to be many methods, shipping could be from all over the world, and sometimes you've got no idea how much you are actually going to be paying.
I'm writing this article to put down some of my knowledge to show you what I look for when ordering online, when I find a new store and I'm trying to suss out their Canadian shipping policies.
How to Find Out About a Store's Shipping Policies
When you're browsing a store, you can try to find shipping information in their help pages, on their customer service pages, or on their about us page. Sometimes the information can be very lacking, with the company not even stating which country their items ship from. In some cases, you may need to reach out to the company through live chat, their contact us link, or even their twitter page, if you want to ask a question about Canadian shipping that isn't clearly explained on their site.
Shipping Choices
There are three main methods that you need to look out for when you are researching a store's Canadian shipping methods.
1. Shipping from within Canada to Canada
The majority of Canadian based stores will ship their items from a warehouse within Canada. When you're going through checkout, you'll see either free Canadian shipping or the actual shipping charges and that's the final total you're going to pay. Obviously this is the best option for Canadian shoppers. There are no extra fees to pay; what you see is what you get.
Example
Shop.ca: All items on Shop.ca ship from within Canada so you never have to worry about any extra charges or fees. What you see at the checkout is all that you're going to be paying. Shop.ca also offer free Canadian shipping on everything too, that's even sweeter!
2. Shipping from outside Canada to Canada, with all fees included at checkout
The second method of shipping is companies that ship from outside Canada, but they include all fees at the checkout. The amount shown will definitely be all you are liable to pay – it covers shipping, customs, duties, taxes and any other fees.
Example
Macys.com: At the Macy's checkout, you'll see all shipping, customs and duty fees there on your order. For example, if ordering this Tag Fairfield III 5 Piece Luggage Set for $123.90, using coupon code SUPER for an extra 15% off (bringing it down to $105), the final cost at checkout is $137.32. That's all you're going to be paying. Nothing more!
3. Shipping from outside Canada to Canada, potential fees at your door
The final category of shipping are those companies which ship from outside Canada and don't include all the fees at checkout, but you may be liable for any extra fees at your door.
According to Canadian law, make any order of $20 or less and you won't have to pay duty or taxes on the item. If it's a gift, the exemption limit raises to $60. Keep these figures in mind – anything above that, you could be liable to pay a charge that you were not expecting.
Sometimes it's a bit of a lottery when it comes to this category of shipping. Our long-time author Avigayil has shopped from Asos.com, the UK fashion retailer, over twenty times. She hasn't once been hit with any extra fees on those orders. However, she's ordered from the super-cool tee shirt company Threadless a few times too, and been hit by fees at the door.
Example
Moo.com: This stationery and business card company only charges you the international shipping fees as you are going through checkout. You may potentially have to pay extra at your door. This is what happened to our author Eva when I ordered her a batch of cute business cards.
Related Information
Some other related shipping resources on Bargainmoose that you might find useful:
The Bargainmoose Coupon Pages
Over on our coupon section, we're adding a small new feature today. It's simply an icon in the sidebar that tells you a little bit more about the shipping fees. You'll see it on the right hand-side of coupon pages and we'll shortly be adding it to all of the thousands of coupon pages on site.
Here are some examples of the three shipping categories I mentioned above, click through and you'll see the new shipping icon in action:
The Source – ships from Canada to Canada

Teavana – ships from the US but all fees shown at checkout

Threadless – ships from US, potential fees at your door

I hope this article and the additional icon to the coupon section will be useful to you in making judgements for your online shopping!