Despite the fact that there is a basket of untouched yarn and knitting needles under my coffee table, an incomplete scrapbook from 2005 in my bookcase, and a pair of running shoes I've only used twice in my closet, there's still something about summer that makes me want to go out and try a new hobby. As much as I would like to try out skydiving or deep-sea fishing, not only am I not much of a thrill-seeker, but I also don't want to spend hundreds of dollars on gear that will most likely end up right next to my running shoes in a few months. That being said, I love hobbies that keep me active, encourage me to be social, and teach me new skills. So, in the spirit of getting involved and trying something new this summer, I've come up with a few hobby ideas that are tons of fun and practically free to do.
Throw a Frisbee
A few years ago I used to play on an Ultimate Frisbee team during the summer and I had an absolute blast! It's a great way to meet new people, get some aggression out on the field, and burn off all the calories from last night's patio beers. Moreover, besides buying a Frisbee to practice with and fronting $15 for a team t-shirt, I'd say Ultimate Frisbee is one of the most frugal sports around.
Go For a Swim
Unless you live in the Prairies, you probably live close to a lake or an ocean. I know that even during the summer the water is ice cold, but if you can bear the drop in temperature once you dunk your head in, you'll appreciate the free swimming pool that is practically in your backyard. If you live in Canada's interior, you can enjoy much warmer water to splash around in for about $5 a day at your local community centre's pool.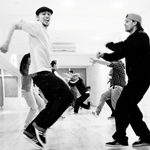 Learn to Dance
In Vancouver there just so happens to be free salsa dance lessons every Sunday throughout the summer at Robson Square, and I'm pretty sure this isn't the only city that offers these free classes. If you're more of a dance studio person, you can join a beginner's hip-hop, swing, salsa, or belly dancing class for as little as $80 for 7 lessons.
Join a Book Club
Do you love to read? Of course you do; you're reading right now! If you join a book club not only will you get to read your heart out, but you'll also be exposed to books you may not have read otherwise. Just make sure to borrow as many books from the library or close friends as possible to cut down on costs.
Become a Toastmaster
I honestly didn't know what Toastmasters was until a few weeks ago. I was hanging out with a girlfriend and she mentioned to me that she had joined a Toastmasters club to improve her public speaking skills for work. She told me that not only was it a great way to make new friends and build confidence, but most importantly membership is only $36 for 6 months.
Grow Your Own Food
Whether you have a big backyard, or a measly juliet balcony, you can have a garden in any space. If you are a beginner gardener, I would suggest starting with some simple herbs like basil, chives, and mint before attempting to grow your own strawberries and sweet potatoes. Seeds are really cheap at only $1 per packet, and instead of spending money on some fancy terracotta pots from Pier 1, why not use empty yogurt containers or milk cartons instead?
What budget-friendly hobbies are you going to try this summer?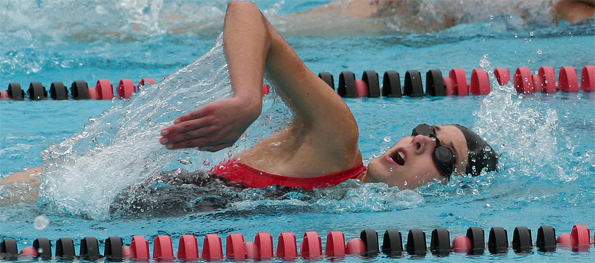 (Image credits: Dave Shumaker, Jim Bahn, zabaraorg)