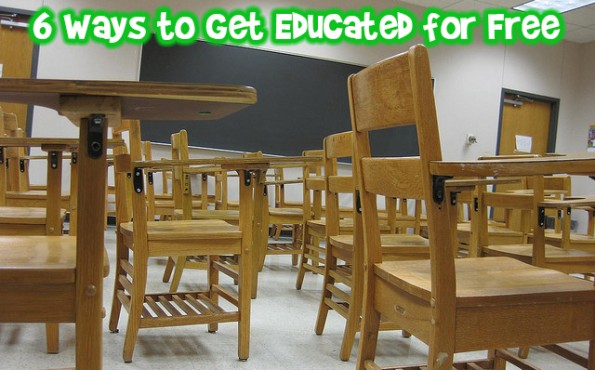 Education is incredibly important for us to grow as human beings, but when most of us think of higher learning I'm sure we also think about expensive books and student loans. Fortunately, there are a number of ways we can keep our brains active and continue to learn new skills online for absolutely free. I guess whoever said "you can't teach a dog new tricks" didn't know about any of these free learning tools.
Khan Academy
Want to spruce up your math skills? Or are you more interested in learning about art history from the medieval era? Both are possible, and best of all free, through Khan Academy. It's a free online resource for learning math, science, economics, finance, and humanities that includes reading materials, video tutorials, and quizzes to test your knowledge. When you sign up, the site will track also your progress and provide you with useful statistics about your learning history.
Lumosity
Ok, the programs offered by Lumosity aren't exactly free, there is a subscription charge to gain full access. That being said, if you just want to do a bit of brain training for no cost at all there is a free trial you get access to when setting up your profile. I played a few games to test my speed and memory, and wow was it a workout!
TED
If you want to get motivated, inspired, or learn something completely new, then TED.com is the site to visit. With over 1500 TEDTalk videos to watch for absolutely free it's easy to spend hours watching lecture after lecture. For instance, did you know that most of us are actually tying our shoes the wrong way? In Terry Moore's TEDTalk, he demonstrates how to properly tie your shoes so you'll never have to tie a double knot again.
Massive Open Online Courses (MOOC)
For those of you who crave a bit more structured learning in the form of a formal online course, there are a number of courses offered by colleges and universities worldwide for free, the majority of which are listed on the MOOC List. I originally found out about this from my husband who recently signed up for a free songwriting course through the Berklee College of Music. And if you've always wanted to say you've gone to an Ivy League school, sign up for one of the free courses offered by Harvard, UCLA, and Yale.
iTunes U
If you can hardly find enough minutes in the day as it is and are constantly on the go, then the iTunes U app might be your perfect learning companion. Whether you've got some spare time on your daily commute on the train, or you'd like to put your time to better use during your lunch break, this free app will give you access to a number of learning materials on your iPhone or iPad.
Google Adwords Certification
This may not be of interest to all of you, however if you've always wanted to know more about search engine marketing you can now get your Google Adwords Certification for free (Google used to charge a $50 fee).
Bargainmoosers, what other free ways to you know of to educate yourself for free? 
(Image: alamosbasement)