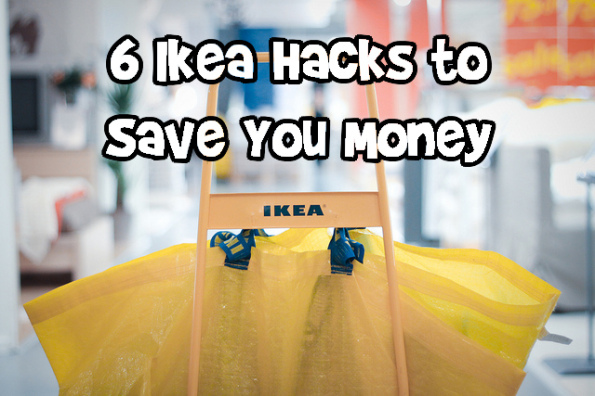 I love Ikea.  Even though I can afford more expensive furniture, I still love Ikea for their simplistic modern design and functionality.  Of course, there are certain pieces of furniture that you should not skimp on when furnishing your home, because MDF particle board can only do so much in terms of stability, but in any case, I am a big fan of Ikea because of the low cost.  What better way to make Ikea furniture fancy by hacking and redesigning it into something even more amazing and personalized and less mass produced?
Here are a few Ikea hacks I found around the web that you can try to make your apartment or home Houzz or Apartment Therapy worthy, even if it is from Ikea and not Crate and Barrel.
DIY Ikea Bar Cart Hack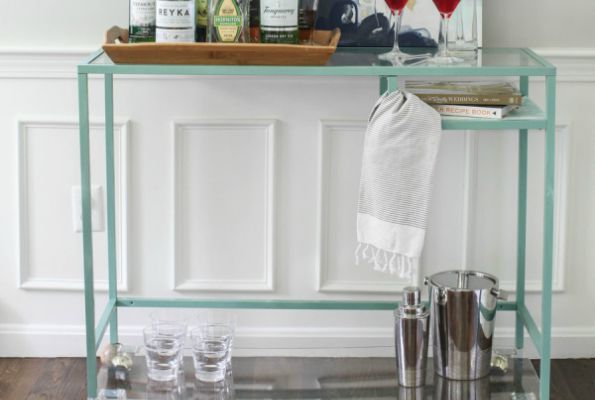 One of my favourite colours (actually,  my FAVOURITE colour) is this aqua/ Tiffany-esque blue colour and seeing it made into a bar cart makes my heart sing.  This converts a VITTSJO lap top table into a bar cart.  This project is not easy or for the faint of heart, but the end result is amazing and the instructions are on the Style Me Pretty blog.  You'll need a thick acrylic sheet, spray paint (in that beautiful Jade colour), glass cutter, castor wheels, and a drill (the whole kitten caboodle of equipment).
DIY Ikea Bathroom Vanity Hack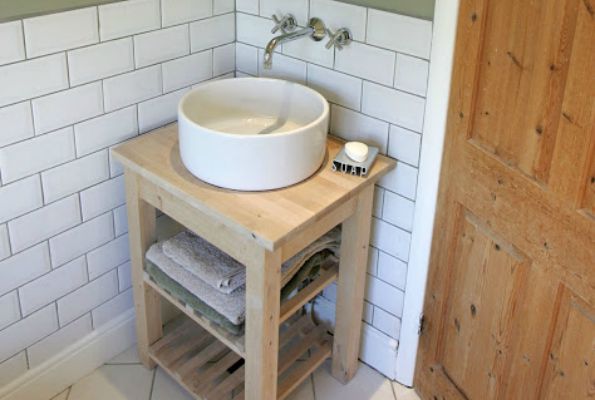 Ever think about converting something meant for the kitchen into something that is used every day in the bathroom?  Me neither!  This ingenious idea converts the BEKVAM kitchen cart that is under $100 into a beautiful modern bathroom vanity, perfect for a powder room or for a small bathroom.  You will need to find a bathroom vessel/ sink that fits the BEKVAM kitchen cart but not having to pay for a full vanity will definitely save you a ton of money.  The instructions are from Ikeahackers.net.
DIY Ikea Nightstand Hack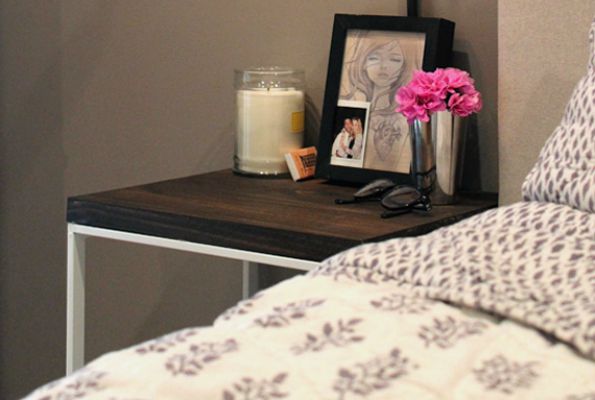 Nightstands are expensive.  Especially modern looking nightstands.  Think about spending at least $59 for one nightstand... at least!  Now, think about the ANTONIUS laundry cart at Ikea, which are under $20 for two.  This easy nightstand hack creates a modern looking nightstand for a fraction of the price.  Of course, there are no shelves and no drawers, and it's probably a little unsteady (so don't put anything valuable on there!) but the nightstands are gorgeous!  All you need is a little bit of stained wood (stain it yourself) and some glue.  This brilliant idea with instructions can be found from the Almost Makes Perfect blog.  Just gorgeous!
DIY Floating Shelves
This gorgeous almost-looks-like-a-piece of art involves EKBY boards and brackets and some paint.  If you have a lot of room in your home for floating shelves this would be a wonderful addition, and a very frugal bookcase, might I add.  The instructions can be found on Super Compressor.
Restoration Hardware Rope Mirror Hack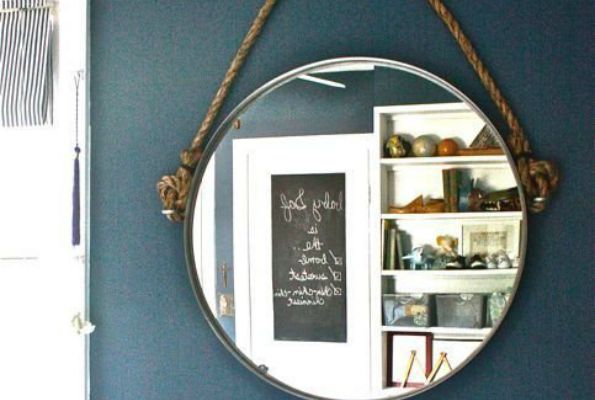 From Apartment Therapy (can you tell that I like their website?), you can turn a boring GRUNDTAL mirror that you can find at Ikea for $29.99 into a beautiful nautical looking mirror for under $50.  Instead of paying three to four times that amount at Restoration Hardware, you can make this for under $50.
An Ikea Dish Turned Pendant Lamp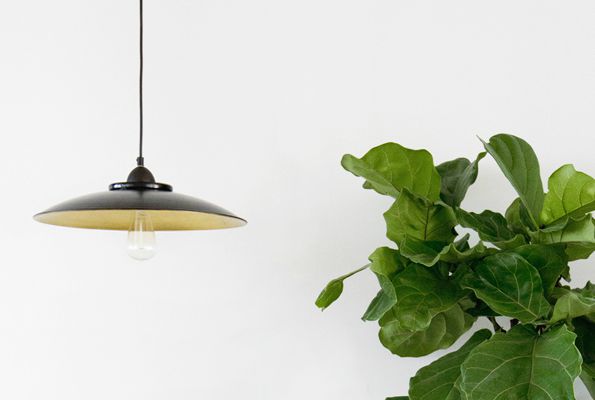 This super easy and beautiful idea comes from Smitten Studio, and it involves an Ikea kitchen dish/ bowl (!) and a very short list of supplies.  Who knew that light could come out of an Ikea kitchen dish?
If you want to play it safe and just want an easy hack (which simply involves putting a sticker on your Ikea furniture or dresser) check out some of these sites recommended by Apartment Therapy, one of which is overlays which has many different options to liven up your Ikea furniture on a dime.
As you can see, creative ideas are endless with Ikea hacks and that's why they amaze me so much to no end.  It's amazing what people can create out of something that is typically so "cookie-cutter" such as Ikea furniture.  Boy, talk about thinking outside the box, the IKEA box, that is!
Bargainmoosers, have you ever tried hacking Ikea furniture or goods?  Do you have any fun and amazing Ikea  hacks to share?
Photo credit: rarye