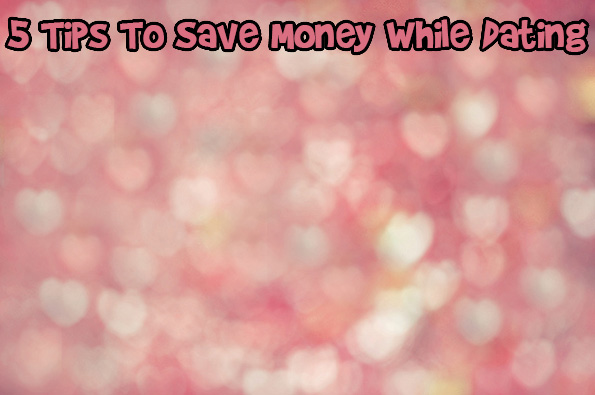 We all know that dating is expensive.  Dating is the period of getting to know each other, judgments, being critical, and evaluating someone based on every move they make.  Online dating can be even more expensive because you are exposed to a large volume of people and large volume of first dates. For women, first dates can be expensive: you need to make sure you nails look decent and your toes are nicely pedicured.
Here are five tips on how to save money while dating.
Save Money While Getting Ready for the Date
This is where Groupon will be your friend.  Oftentimes you can find discounted beauty related Groupons that you can use to spruce up your hair or nails.  Alternately, you can opt to get ready for the date by doing everything yourself, and doing these things at home.  Check out this post on frugal beauty ideas for how to get a cheap salon hair cut to help you get ready for your date.
I used a Groupon recently for a cut and highlight and was pleased with the result.  Instead of paying $200 like I normally would, I paid about half that amount plus tip.
Meet up for Coffee
This is often the most common first date meet up location, however, it probably isn't a great idea for second and third dates unless you are both coffee addicts.  This is the most painless way of meeting someone.  The date doesn't have to last very long and you can get to know someone well.  However, this might be at the expense of other people in the coffee shop who are doing their own thing and don't want to be bothered with having to listen to questions like "do you have siblings?" "do you like to travel?".
Go for a Hike
A great alternative to an expensive date is to go for a local hike.  Hikes are free and are a great way to get to know someone because they take the pressure off of a face-to-face across-the-table chat.  If you have hiking in common for a hobby, that's the icing on the cake.  Just make sure they are not a serial killer or anything before you venture off into the woods with them.
Check out Things around the City
Another great thing to do if you live in a big city is to check out the fun things to do around the city.  Most of these activities involve walking around, enjoying the ambience, and it gives you something to talk about if you run out of conversation topics. For example, the CNE or the PNE are options (though a bit pricey) but walking around, checking out the farm, eating cotton candy, and watching people have a great time are great ideas for a date.  Other events in Vancouver include the Pride Parade, the Greek Festival, and the Steveston Salmon Festival to name a few.  It just takes a little sleuthing around on Google.
Go for Cheap Meals
I dated a guy who didn't pay for anything and opted for cheap dates like walking around and coffee.  It felt a bit weird meeting after dinner all the time.  Personally, I feel that there are a lot of options for cheap meals under $8-$10 per person and it's nice to spend time over dinner talking to someone.  This, however, does not include fast food meals like McDonalds!  That is not romantic at all.
If you are interested in a few more free or almost free date ideas, check out this earlier post on Bargainmoose. Also, here are some ideas on frugal first dates.
Dating Doesn't Have to be a Budget Buster
Dating doesn't have to be a budget buster.  The most important thing is to show your date how cool you really are, and no matter if you spend $100 on a concert ticket or an expensive meal, if she just isn't into you (or he just isn't into you), then you're not going to get into a relationship.  As I mentioned earlier, dating is the time of evaluating someone as to whether or not you want to go into a committed relationship with them. MSN has some great tips on how to spot a financial deadbeat before its too late.
Bargainmoosers, do you have other budget friendly dating tips?
(banner image credit: Mary Vican)