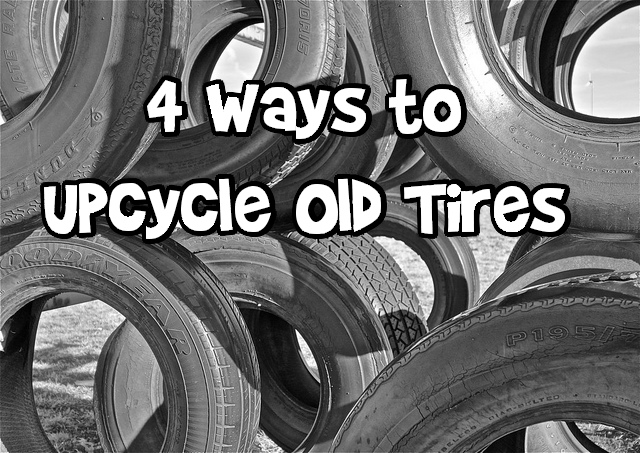 Not sure what to do with your old tires that you can't seem to get rid of on Craigslist and that don't have very much tread on them?  Feel bad about adding it to the junk yard?  Have enough space in your backyard and outdoor space area (or even living room)?  Well, have no fear, for here are some ideas on how to upcycle your old tires. Repurposing the tires to something beautiful will have your house guests in awe and disbelief of what it was in its former life.
Do It Yourself Tractor Tire Garden Pond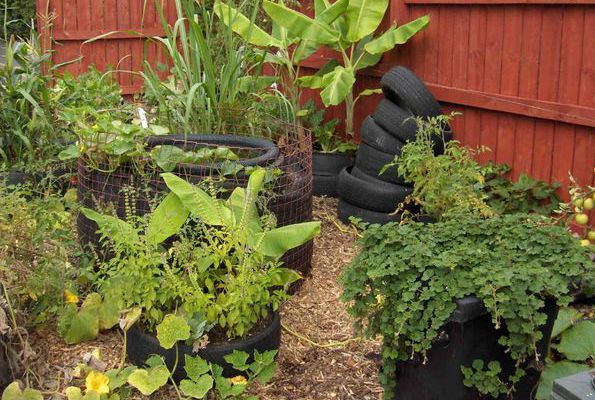 This idea comes from the Instructables blog, and you would be surprised that the beautiful pond came from a tire!  With this DIY, you would need to get your hand on a tractor tire or if you're okay with a smaller pond, regular tires will do too.  The finished product is quite a tall pond but with taller shrubbery or foliage, it will make your garden and backyard into a tranquil relaxing environment.  All you need is to add some fish for your pond.  So, go fish!
Tire Totter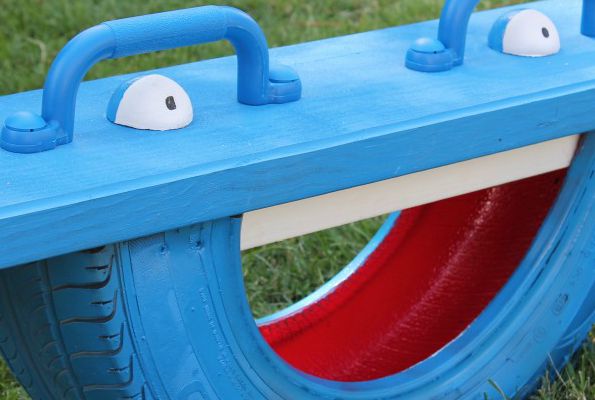 Forget a teeter totter, who needs one when you have a tire totter!  This is surprisingly easy to make as it requires a cedar plank and of course a smile to transpose  onto the tire.  However, with this DIY, you will need some heavy duty equipment, like the grinder to cut the tire in half.  The ingenious tire totter idea comes from the My Fix It Up Life blog.  I especially like how they used an old racquetball for the eyes.  You can't help but smile when you look at the tire totter, and I'm sure will be smiling even more when you see your children playing on it.
Repurpose Your Old Tires into Planters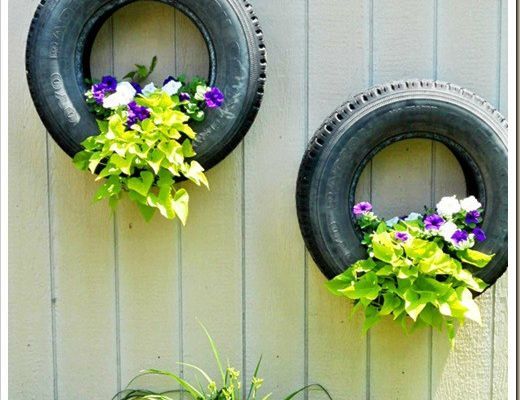 Probably the most easy Do It Yourself is to turn your old tires into planters.  For this gorgeous tire on the fence look, you don't need very much, just some soil and some flowers to add to that planter.  Of course, you'll need to fix that tire onto the fence securely.  This one comes from Indulgy to add to your tire inspiration.
Rope Tire Ottoman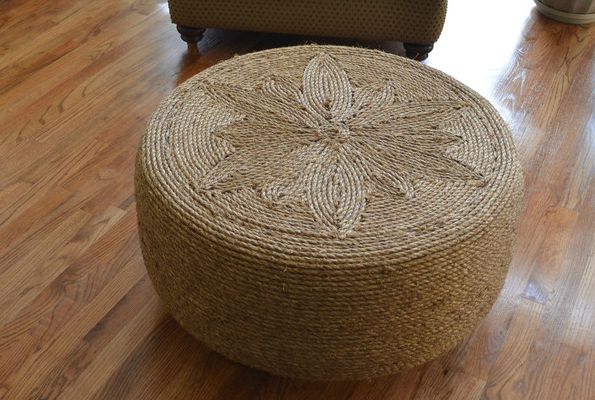 Probably my favourite utilization of the tire hands down, is this rope tire ottoman.  People will be shocked at what it is made of.  It looks like a beautiful ottoman right out of the catalogue of Crate and Barrel or another high end furniture store.  Little do they know that it's actually just a repurposed tire and some rope.
It was first created in 2012 after a blogger really wanted to buy this ottoman that cost $595.  Being so expensive, she decided to make it herself.  After she posted the how-to the idea of a rope tire ottoman really took off.  She even added a few 'legs' for the rope tire ottoman to give it a little height.  Here is a how-to and step-by-step for the rope tire ottoman on her blog That Was a What?  Not only will you have a gorgeous ottoman in your living room, you will be saving that tire from the landfill.
For a more in-depth DIY instruction, you can check out DIY For Life blog where they posted pictures that make it look like it is an easy DIY and a fun weekend project.  All you need is some 6mm MDF board, some sisal rope wick (10mm), a glue gun, and drill bits and a drill.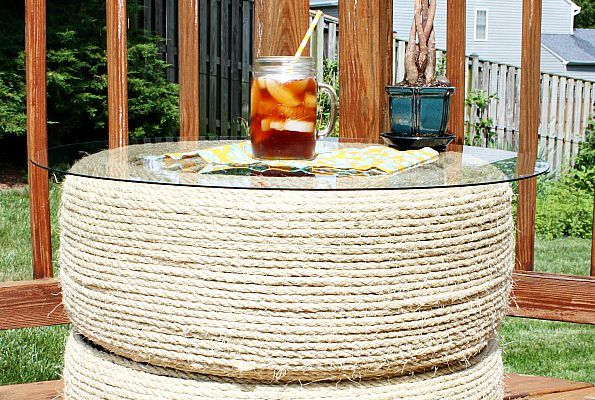 And if you want to replicate this outside for an even classier look, just make a rope tire ottoman times 2 and then add some glass and you have a beautiful outdoor table.  This image comes from the Home Made Interest blog.
Bargainmoosers, what do you usually do with your old tires?
Photo credit: Dean Hochman