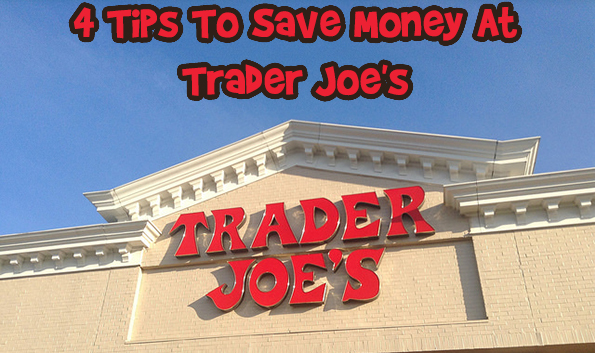 I was first introduced to Trader Joe's about a year ago and boy, have I been missing out.  I had heard so many things about it, this elusive Trader Joe's and I finally made the trek out (about an hour drive from Vancouver to the closest one in the United States) to this grocery store and was amazed at the quality, selection, and the prices.
Thankfully, I have my Nexus card now so I can make relatively quick trips to the closest Trader Joe's to stock up.  It really makes the previous 30 to 60 minute wait turn into a zero to five minute wait through the border and is the best $50 I have ever spent.  Anyway, back to Trader Joe's.
Trader Joe's is so popular that there is a small boutique store here in Vancouver that sells products from Trader Joe's at a marked up price... and they are called Pirate Joe's. Trader Joe's tried to sue Pirate Joe's for well.. pirating their products, but they were unsuccessful.  The owner would drive in an unmarked van across to border to stock up on Trader Joe's goods (e.g. spend $4000-$5000 worth) and it became so incessant that he was banned from a number of Trader Joe's stores in Washington state!  Check out the wikipedia story here on Pirate Joe's if you're interested.  He marks up the prices by $2 to $3, and people still buy it because they like it that much!
Here are four tips to save money at Trader Joe's:
Stick to the Good Deals
For me, the best prices (that I found noticeably different) were for things like:
cheese- the selection of cheeses at Trader Joe's is amazing, most of these cheeses (for sizeable amounts) are under $3.50, even.  I usually buy $20 worth of cheese whenever I go down there, my favourite is the Toscano black pepper cheese.  I find their brie cheese really good too.
Deli meats- The deli meats are very well priced.  I would say they are about half of what you would pay at a place like Safeway.  I got a nice asiago and pancetta package that lasted me for one week of lunches, for $2.99.
Pasta- their organic pastas are very reasonably priced, priced at the same price as non organic pasta; for the pastas that aren't organic, they are imported directly from Italy.
Snacks- The snacks are all very reasonably priced, the chips, crackers, cookies, chocolates... the great thing about Trader Joe's are their specialty products.  For example, the freeze dried edemame (or are they baked?) are delicious!
Avoid the Produce
Apparently because Trader Joe's is so averse to using anything that will affect the quality of the produce (they don't use any rinses or sprays), the produce does not last very long.  Things like bananas are fine, but they are $0.19 a piece, not a pound! (Don't make the same mistake I did when I was having Trader Joe's goggles.)
Buy the Buck a Chuck at your Own Risk
According to CBS News, the Buck a Chuck (super cheap wine that only costs $1.99 or $2.99) is really meant to cost that amount because it does not taste very good.  I personally have not tried it yet because I usually only make day trips down and I am not allowed to bring back alcohol when you are leaving Canada for less than 48 hours, but I would be interested to try it should I ever get the chance.  I am no wine connoisseur but wine under $5 is certainly very tempting.
Avoid Impulse Purchases
Although I mentioned that their snacks are very reasonably priced and a good idea to purchase, it is a good idea to avoid impulse purchases if possible.  Stick to your list and make sure you don't go over any of the customs allowances that we are allotted.  A lot of the times, we end up buying things like the frozen foods that are convenient but will easily add up your grocery bill unnecessarily.  The last trip I made I don't think I did a very good job of sticking to my list and spent about $150 in groceries at Trader Joe's.
Bargainmoosers, have you been to Trader Joe's? How far is it from where you live and do you think it's worth the trip?
(banner image credit: Mike Mozart)