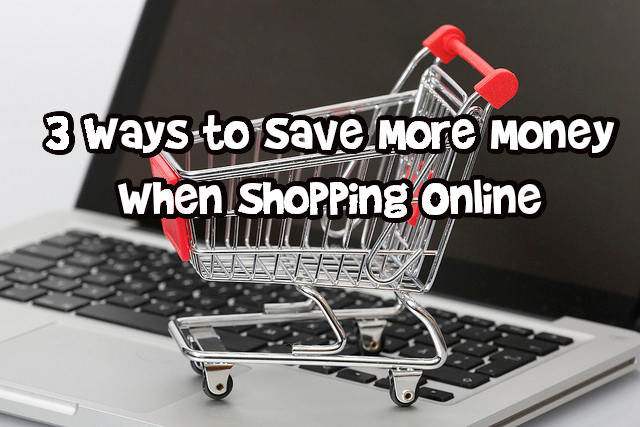 Canadians love online shopping.  In 2012, Canadians spent over $18.9 billion in online shopping (source: CBC).  That's a lot of money.  Canadians love online shopping obviously.  I personally am a huge fan of online shopping.  I don't tend to buy clothes or shoes online because I don't like the hassle of going to the store and returning things, but I do purchase books. I like to shop on Chapters Indigo and I like to shop on Amazon.ca and Amazon.com.  There are probably many reasons why Canadians like to shop online.  Namely avoiding commissioned heavy-pressuring salespeople, the convenience of shopping from home any time you like (you know, when 1:00am is the only time you get to yourself in the day!), saving time from not having to drive in traffic and finding a parking spot, and being able to comparison shop online to research the average prices from different retailers.  Furthermore, being able to use a coupon without having to whip out the coupon physically and having a salesperson scan it in into the till is attractive for some, I'm sure!
Here are a few ways to save even more money online shopping.
Trick Dynamic Pricing
Do you ever search for flights on Kayak.com doing multiple searches and then find that the pricing goes up a few days later?  You then panic and press the "buy" button?  Well, that may have been the byproduct of dynamic pricing.  Dynamic pricing is used by marketing professionals to analyze your browsing patterns and searches and it changes the price of what you are planning to buy online depending on your browsing patterns.  To outsmart dynamic pricing, Lifehacker recommends that not only do you clear your cookies and your history, but you log out of Gmail and Google Plus, Facebook or anything else that can track your browsing patterns.  They even recommend downloading an anonymous browser like Tor Browser to save money.
Use Coupons or Promo Codes
I am a huge fan of using coupons or promo codes.  Before I buy anything online, I do a quick search for coupons or promo codes.  Sometimes I do this by just Googling the retailer or online website I am purchasing and "promo code" or "coupon code". Reader's Digest agrees that using coupons or promo codes are where its at.  Of course, let's not forget that the Bargainmoose website has tons and tons of coupons to over 1000 Canadian retailers on the coupon page. These coupons are checked on a regular basis to ensure only the latest working coupons are on the site. If I really love a certain store, I can just pop my email into the subscribe box on that store's coupon page, so I always know when the newest coupons are available.
Add to Cart...Then Walk Away
According to Forbes, one way to save money online shopping that would be dependent on the retailer is to add the item you think you will be purchasing to the cart, and then leave it for a few days.  The retailer may send you an email or give you a discount.  I personally have not had this happen to me here in Canada (at least not for Amazon anyway) but this works in the United States.
Hopefully these three tips to save even more money when shopping online help you make your online shopping experience even better.  Remember to shop safely by using a credit card with a smaller limit to protect you from fraud.
Bargainmoosers, do you have other tips on how to save money online shopping?
Photo credit: Tim Reckmann